Studio: Next Door Studios
Actors: Dante Colle, Justin Matthews, Lance Ford, Solomon Aspen, Collin Simpson, David Skylar, Elliot Finn, Leeroy Jones, Carter Woods
Director: Rocco Fallon , Conrad Parker
Running Time: 01:51:57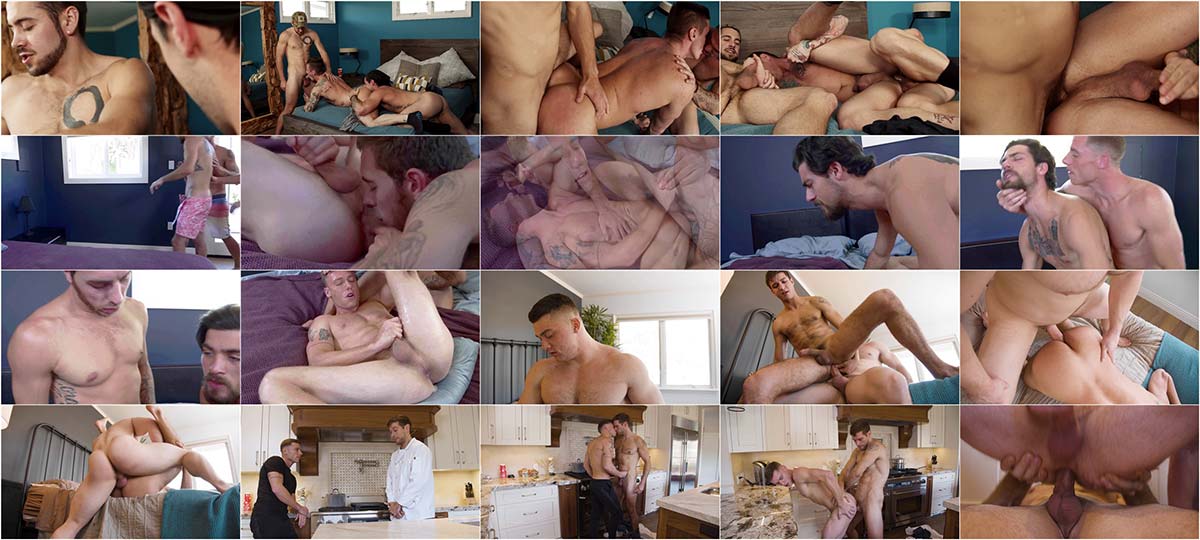 Description:
If there's one thing step-brothers Aspen and Dante Colle like more than mom's cooking, it's picking up some stranger and having their way. Neither of the two is very particular, but when they speed past hitchhiker Lance Ford in his little short shorts, they realize they've struck road gold. With a pool hangout in the plans, you'd think Leeroy Jones would be much more relaxed. But as the guys change into their trunks, his anxiety is running high as he tries to hide the bulge in his pants. Elliot Finn and Collin Simpson are out shooting some hoops. The heat of the moment leads them to show off their toned bodies and they head inside. Stud Justin Matthews hires David Skylar as his personal chef. Turns out raw broccoli and overcooked meat.