Studio: Lucas Kazan Productions
Actors: Alejandro, Andrea Fusco, Devian Rouge, Alex Magnum, Marco (V), Jean Franko, Leonardo Ricci, Pietro Cattani
Director: Ettore Tosi
Running Time: 01:32:36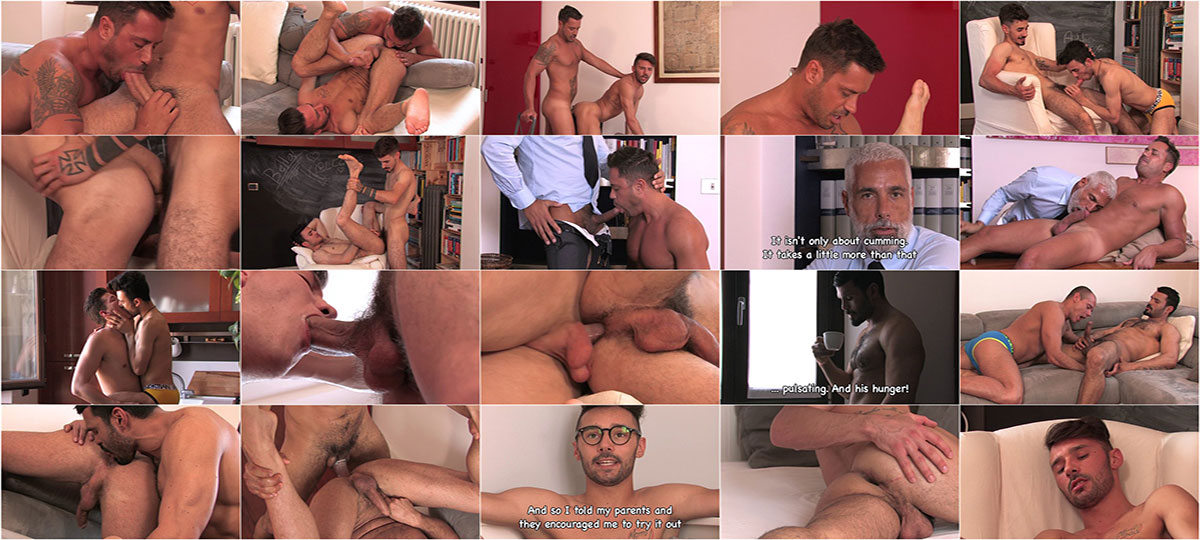 Description:
Five tales of sexual addiction with eight horny guys, including four newcomers. Shot on location, Addicted features one of our favorite drugs of choice – hot and hung Italian men! From producer Lucas Kazan and directed by Ettore Tosi, you'll be hooked in no time flat.