Studio: Macho Mayhem
Actors: Matt Hughes, Mickey Taylor, Jacob Santos, Lucio Saints, Andrea Suarez, Robbie Rivers, Jake Bolton, Tyson Tyler, Ben Statham, Harley Everett
Running Time: 01:33:42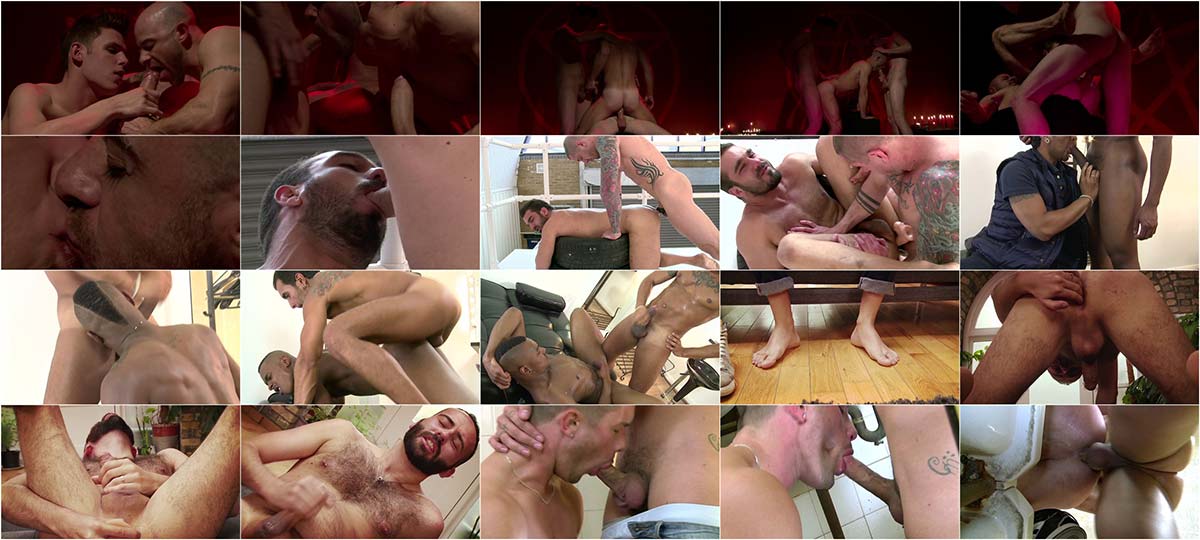 Description:
These horny fuckers have a primal urge and it aint gonna be satisfied until their hot little holes have been stretched to the max by either a monster dildo or (even better) a thick, meaty cock! Fortunately for them, theres plenty of opportunity to get that filthy little itch scratched; as the likes of Jake Bolton, Lucio Saints and the obscenely hung Matt Hughes get put to the test like never before for your perverse and intimate pleasure. Rest assured, theres no hiding place for the asses in this horny escapade; as guy after guy rides it like never before, securing the one anal high after the next, and ensuring a hot, sticky climax each and every time. Filthy, sweaty, and as hot as fuck, these guys will leave you drained and satisfied like never before!