Studio: Boy Crush
Actors: Nico Michaelson, Kayden Alexander, James Stirling, Cameron Hilander, Cole Patrick, Michael Klein, Justin Stone, Dylan Chambers, Nick Simpson, Kyler Moss, Blake Anderson, Trey Bentley
Running Time: 01:38:18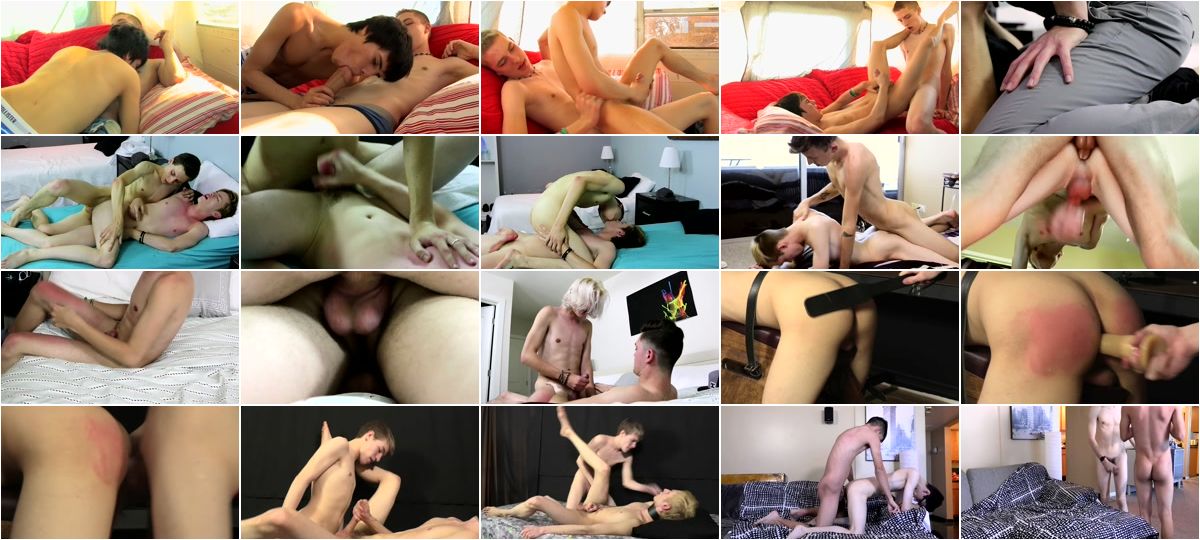 Description:
Were not exactly sure whether the fact that the lads in this horned-up offering from Bare Twinks are as horned as its possible to be really comes as any great surprise to anyone; least of all those of you whove ever seen the likes of Dylan Chambers, Nico Michaelson and Cole Patrick in action before. But we also know that thats unlikely to put you off. Indeed, you only have to take a casual glance at the boys in question to realise that theyre all as horny and cum-crazed as its possible to be; and it doesnt take very long to appreciate that thats a reputation theyre all keen to uphold. So sit back, unzip and relish this bareback spectacle, with young lad after young lad getting banged, and cock after cock yielding a torrent of jizz!