Studio: Club Inferno
Actors: Wrex Wylde, Drew Dixon, Nate Grimes
Director: Tom Moore
Running Time: 01:29:32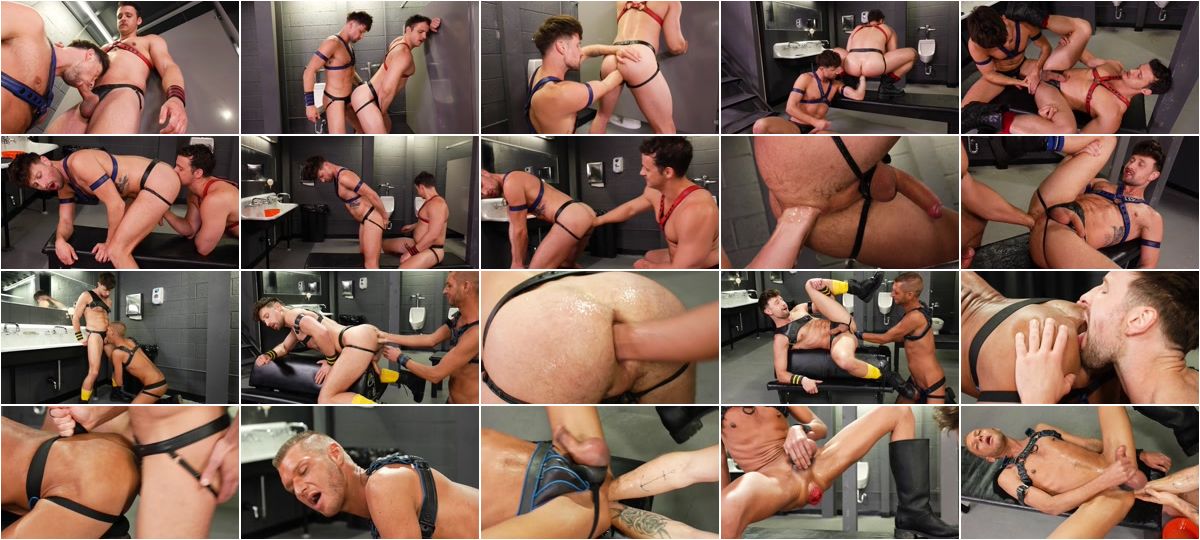 Description:
Fisting tops and bottoms know of a secret 'Backdoor Bathroom', where horny pigs gather to cruise and gape one another. Award-winning fetish director Tom Moore takes you there with his cast of fist-hungry hunks whose only desire is to get their asses stretched wide. Nate Grimes meets Drew Dixon at the urinal to get his ass destroyed with a stern handball. When it's Drew's turn to bend over, Nate makes sure to give Drew's hole the same treatment he just received. When Wrex Wylde runs into Drew Dixon while washing his hands, Wrex wrecks Drew's smooth ass before getting fucked and stuffed in his. If you're hungry for a fist, join us in the 'Backdoor Bathroom' to get your ass destroyed and your rosebud exposed.