Studio: William Higgins
Actors: Alexandr Jander, Ivanek Ukara, Mirek Belan, Mojzis Kral, Peter Andre, Tony Milak
Director: William Higgins
Running Time: 00:53:24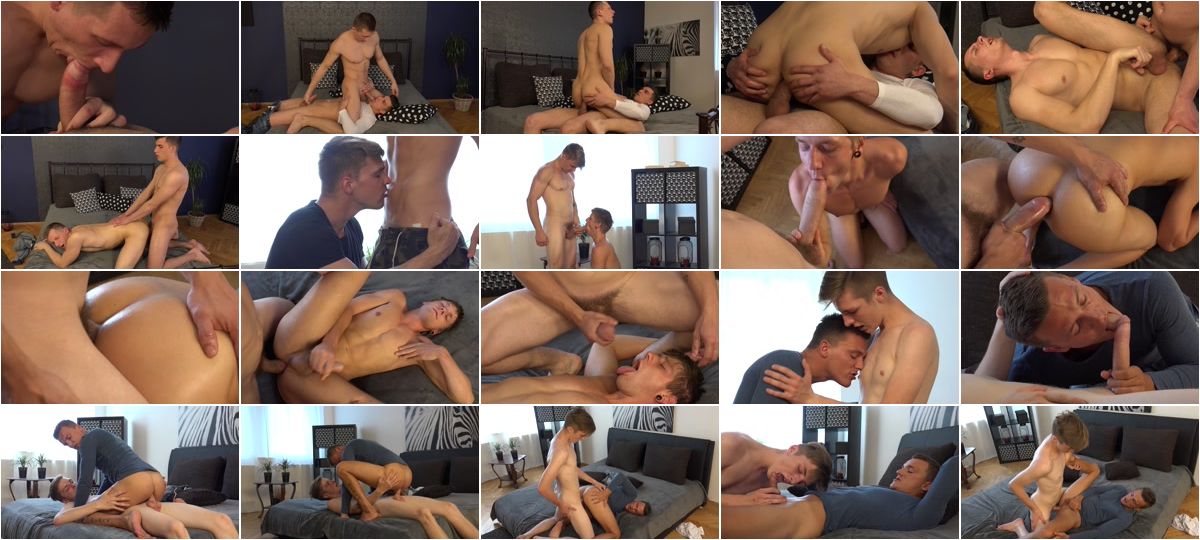 Description:
Ivanek Ukara is doing his hair, in front of the mirror when Mirek Belan joins him. He begins to kiss his friend as they move to the bed. His hot mouth works hard on that dick and he sucks the balls. Mirek moves backward to slide his ass down on the waiting cock. He wanks himself as he takes that cock, moaning loudly. The big cock stretches his ass as he keeps wanking until his dick keeps up the hot cum. Mirek turns over onto his knees to take the dick in his ass again so that Ivanek can continue to pleasure that hole. He fucked deep and hard until he is ready to blow his load. Alexandr Jander and Mojzis Kral are spending some time together, and Mojzis admires Alexandr's hot body. They kiss each other and Mojzis pulls down Alexandr's pants and quickly takes that big dick in his mouth and begins to suck. With his hot ass presented Mojzis is soon pushing his big dick deep into the hole. Alexandr wanks himself as he takes the dick in his ass. He wanks hard as Mojzis keeps up the hard fucking. Soon Alexandr's cock releases his shooting cumshot Mojzis continues to fuck that hot hole until he is ready to cum too. Peter Andre and Tony Milak are in the bedroom and feeling so horny. Tony's tee shirt is removed and he sits on the bed as Peter helps him off with his shorts. That releases Tony's big, hard, cock which Peter quickly takes into his mouth. Tony's hand finds the back of Peter's head, pushing it down on his dick. Having enjoyed sucking on that massive cock Peter takes off his pants so he can sit his ass down on the cock. Tony goes down on his rock-hard cock and sucks it. Peter wants his ass fucked again and raises his legs so that Tony's dick can slide back inside. Peter wanks himself as he takes the pounding dick deep into his hole. Peter wanks hard as he takes the big cock in his hole and soon his own dick erupts to dump the creamy load over his sweater. Then Tony pulls out and wanks his cock to unload the hot cum onto Peter's dick.