Studio: Active Duty
Actors: Donte Thick, Ryan Rook, Spencer Laval, Richard Buldger, Ryan Jordan, Markie More
Director:
Running Time: 02:01:19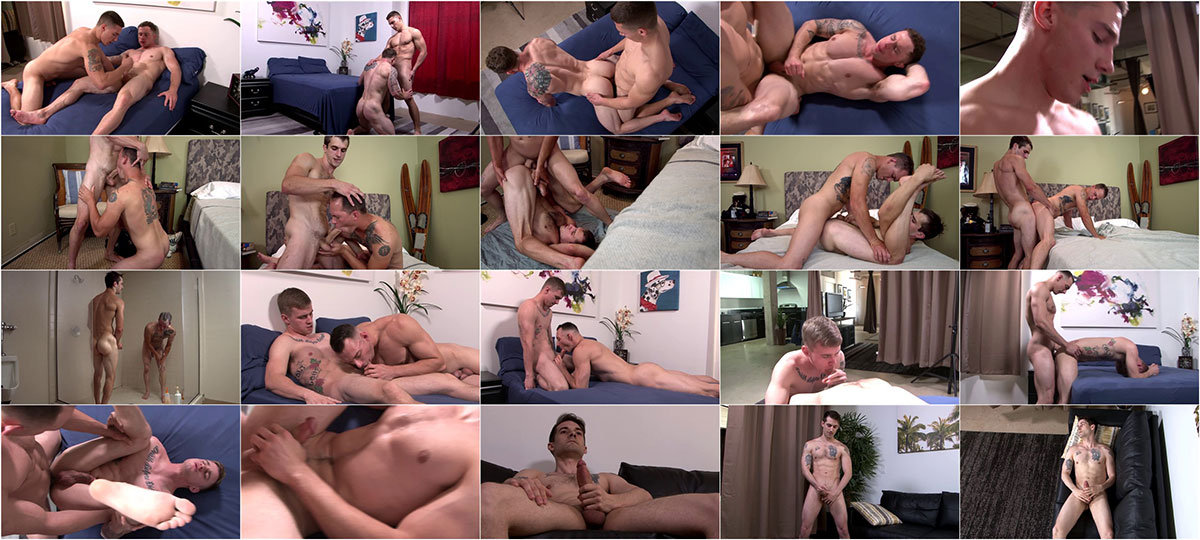 Description:
Markie Moore was eager to wrap his mouth around Spencer Laval's big dick with a quickness never seen before. Spencer couldn't believe the sensation he was feeling. Markie wanted to be fucked and Spencer was ready for it. Donte Thick loves to suck cock and he likes it as sloppy as possible. He has gobs of spit all over his face and Richard Buldger's cock as he continues to gag and deep throat every inch. Richard flips the script and starts to blow Donte making sure every inch is sucked and stroked. Johnny B doesn't waste any time wrapping his mouth around Ryan Jordan's hard throbbing cock. He strokes every inch of that big dicks while licking the back side and front. The hunger is deep with these two as they let loose their built up energy. Ryan Rook likes to breathe deeply as he strokes his massive dick with both hands. We can tell he comes close to bursting, Ryan beats his dick with a few more strokes and blasts out huge thick cum spurts all over the table.