Studio: Active Duty
Actors: Blain O'Connor, Daniel Evans, Merrill Patterson, Niko Carr, David Skylar, Brandon Anderson, Damien White, Johnny B
Director: Big Mike, Walden Woods, Private Parker, Major Woods
Running Time: 01:54:19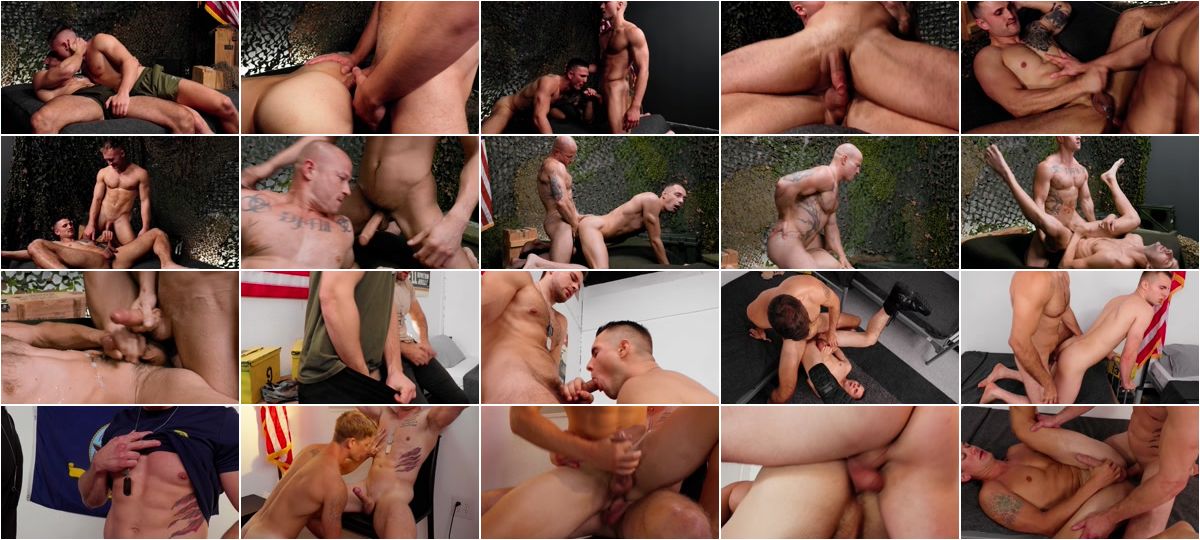 Description:
Blain O'Connor and Daniel Evans are two incredibly sexy guys that can't keep their hands off each other. Watch as they explore each other's bodies every way possible. Johnny B and Niko Carr can't keep their hands off each other. So watch as they fuck in spectacularly sexy fashion. Merrill Patterson has a big task: breaking in David Skylar. Does he have what it takes to do it? Brandon Anderson and Damien White are the perfect pair: sexy, strong, studly… What more can you ask for? Watch as Damien fucks Brandon oh so good.