Studio: Active Duty
Actors: Marc Montana, Phoenix River, Scott Finn, Richard Buldger, Elye Black, Ryan Jordan, Mack
Running Time: 02:10:12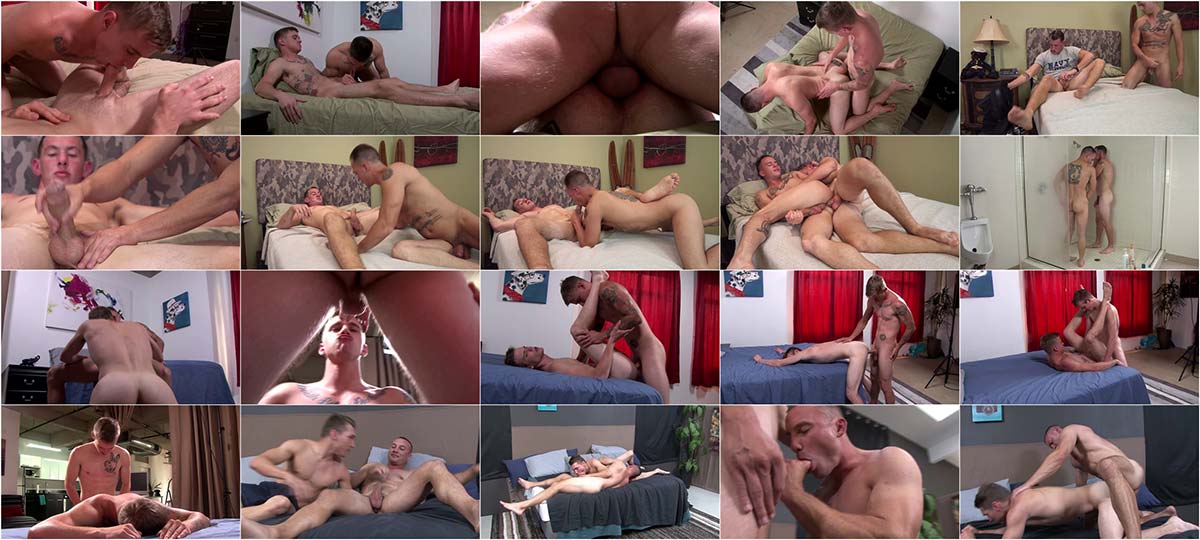 Description:
Ryan Jordan introduces Mack and shortly after they are taking turns blowing each other's big hard cocks. He takes his partner to the limits as he fucks his sweet wet mouth until Mack wants to try some sucking of his own. At first, they use their own hands until Richard Buldger suggests that they each use a hand on one another. Phoenix River loves the idea and so they both jack each other off. Scott Finn is eager as all hell and once the introduction is over he is between Ryan Jordan's long legs sucking on that big dick of his. Scott loves every inch of Ryan as he strokes it while giving him some of the best heads he's ever had. Elye Black keeps complimenting Marc Montana's cock. Marc isn't sure what to say so he just throat fucks Elye until he's ready to try out some dick in his mouth.