Studio: Active Duty
Actors: Dante, Scott Millie, Gabriel Watson, Mike Hollister, Ryan Jordan, Allen Lucas, Chase, Jesse Prather
Running Time: 02:25:24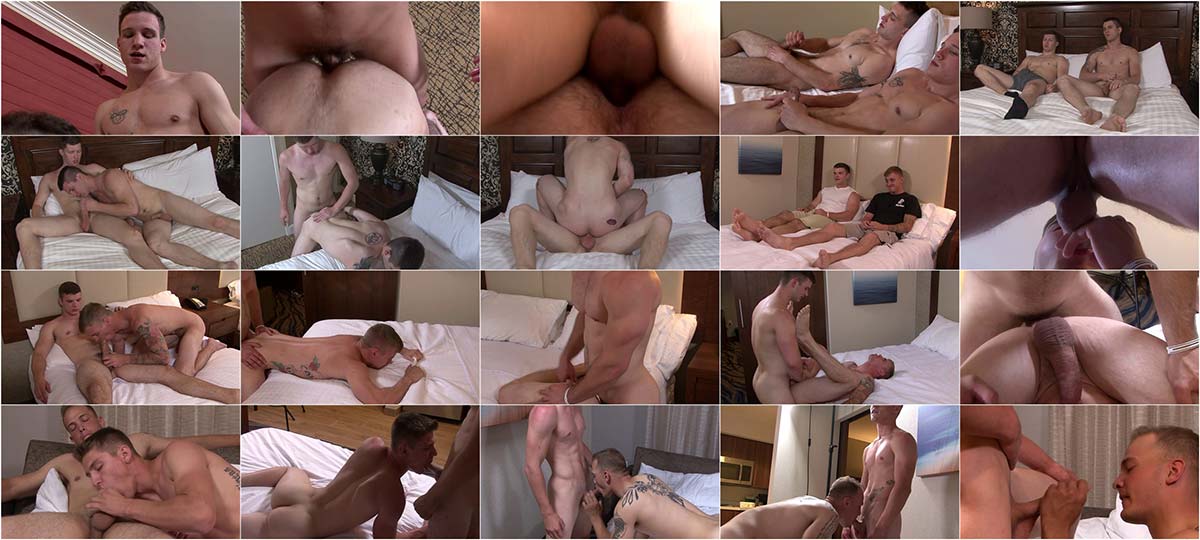 Description:
Once the undies come off, Scott Millie gets right to the fun. He wraps those sexy lips around Mike Hollister's cock and sucks just like he's seen his girlfriends do. Allen Lucas finally suggested Gabriel Watson to have a taste of his cock and he took to it like a fish to water. Allen reciprocates by taking his absolutely enormous erection very deep down his throat. Being the typical eager beaver he always is, Ivan James jumps on Ryan Jordan's hard dick first. Claude moves in tight to remind us how great Ivan's mouth looks slurping a stiff meat pole like his partner's. Dante has come to consider himself already a pro at sucking cock. Seeing Chase's face as Dante bobs on his knob, it's easy to see that he has indeed come a long way. Claude chuckles as Dante sucks, remarking to Chase that he knows exactly what a man wants.