Studio: Boy Crush
Actors: Pedro Ramos, Jack Flynn, Gregor Gilead, Desmond Cooper, Casper Ivarsson, Jesse Evans, Bjorn Nykvist, Alex Morgan, Vitali Kutcher
Running Time: 01:48:59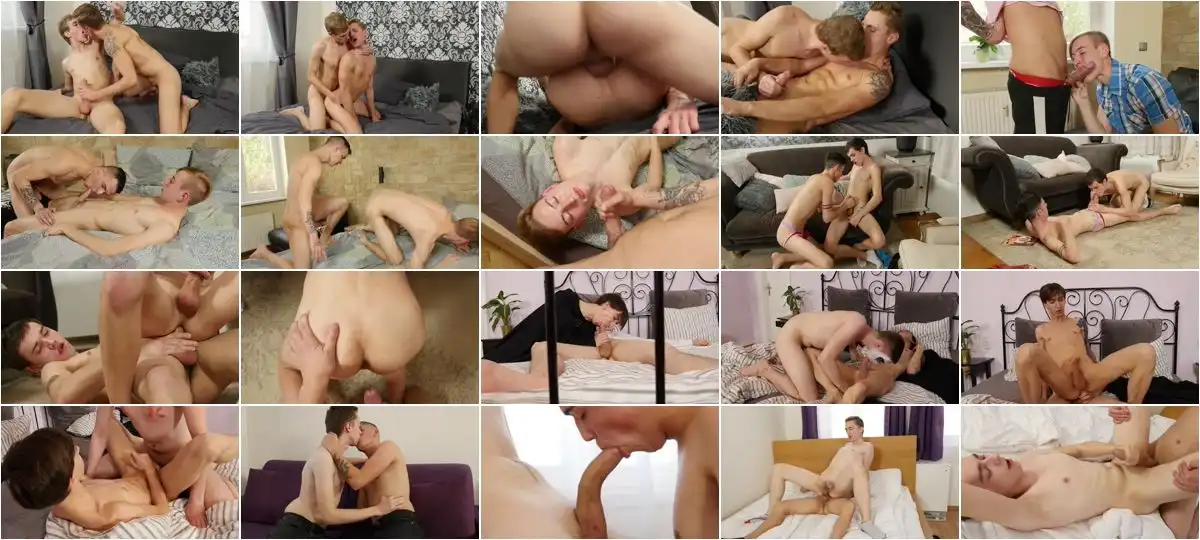 Description:
They're smooth, they're cute, and they're all as horny as fuck. Lads like Pedro Ramos, Casper Ivarsson and Vitali Kutcher all of whom have a yearning for hard, raw cock action, and who aren't ashamed to show off their talents and Bareback Touchdown to all. Indeed, these hardcore dick-lovers quickly forget the cameras are even there; as they strip out of their kits and dive into each other's crotches for the kind of ass-stretching action that will have you reaching for the tissues in next to no time. Oh yes, they might look like they're straight, but behind closed doors they've got a yearning for gay action that's impossible to ignore; as they suck and fuck like common whores, before rupturing a torrent of spunk to leave them literally soaked!