Studio: Active Duty
Actors: Chris Damned, Brandon Anderson, Tyler Lakes, Dacotah Red, Scott Finn, Ryan Jordan
Running Time: 02:09:41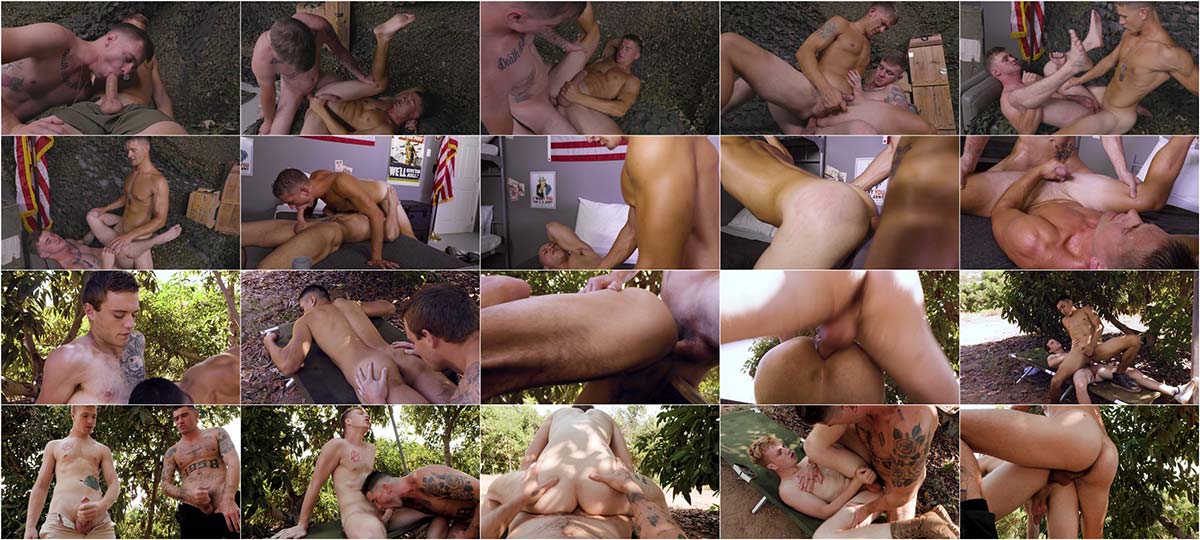 Description:
Kinky soldiers with hard dicks Brandon Anderson & Ryan Jordan suck each other's cocks off before butt fucking one another till they cum hard. Experienced commando Brandon Anderson is looking for new members. He has a special gift to find the best troopers in the world and this time it is no exception for he has found the mighty Roman Todd. To prove this they engage in the very first Roman Todd's mission in Active Duty with nonstop anal sex right after having his head shaved. Handsome troopers Scott Finn and Tyler Lakes perform some sexual outdoor maneuvers with no condoms. Chris Damned gets caught jerking off and as he's about to get his cock back in his pants, Dacotah Red makes it clear that he's into it. They both start going at it next to each other until they can't keep their hands to themselves.