Studio: Active Duty
Actors: Michael Stax, Donte Thick, Cole Weston, Blaine Jameson, Jacob Stax, Billie Starz, Princeton Price, Kevin Grey, Ryan Jordan
Running Time: 02:19:45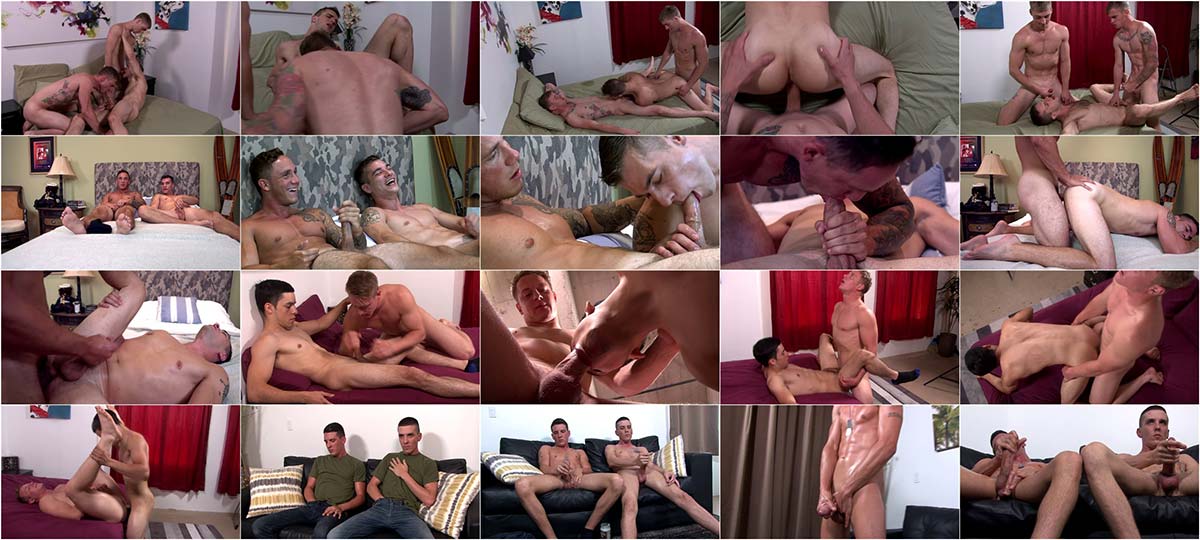 Description:
Donte Thick starts it off with a bang by servicing both Ryan Jordan and Blaine Jameson. He is super cock hungry as he goes back and forth with each of these big fat cocks taking every inch down his wet eager throat. This is Cole Weston's first time with another man as they talk and stroke each other's cocks. Our soldiers become very comfortable while naked and letting each other play with their dicks. Princeton Price compliments Cole's meaty throbbing dick and soon after he's got every inch down his throat. Kevin Grey is ready to rock out with his cock out and he is hungry for that cock so he wraps his eager mouth around Billie's hard dick. Billie Starz can't believe Kevin's skills at sucking dick as he gets deep throated time and time again. The Stax brothers, Michael and Jacob, are lean clean and full of cum. They have some meaty thick cocks and they can't wait to use them. They are stroking their big cocks next to each other isn't a big deal at all.