Studio: Active Duty
Actors: Dominic, Spencer Laval, Jacob Stax, Damien Nichols, Michael Stax, Billie Starz, Craig Cameron, Quentin Gainz, Chase, Johnny B
Running Time: 02:48:15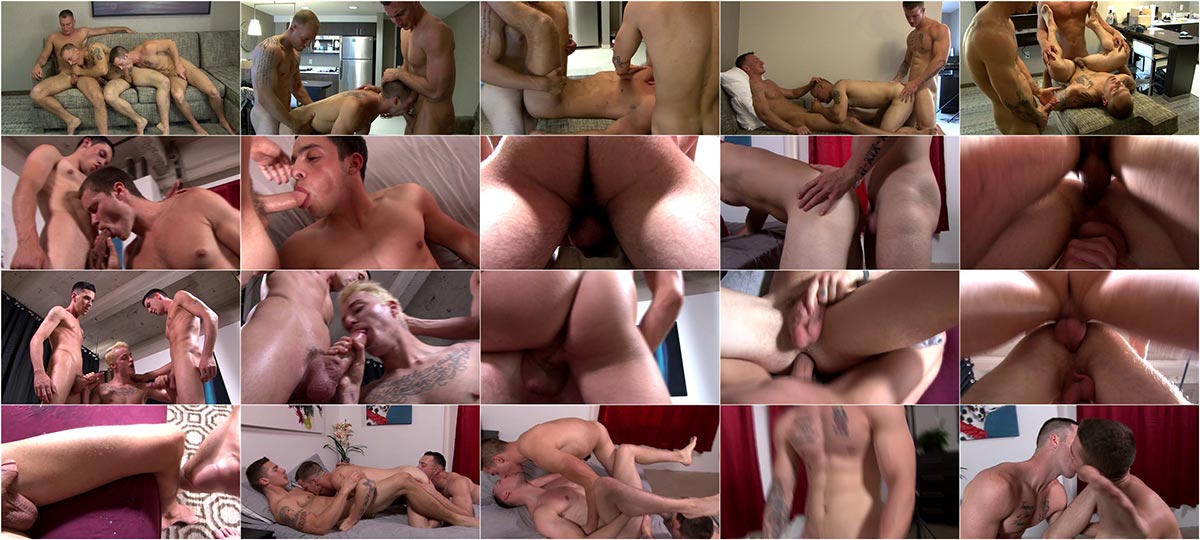 Description:
This time we have Craig Cameron, Chase, and honorary squad captain, Quentin Gainz. These guys have some pretty strong personalities and we certainly see some interesting minglings. They go from some nice stroking off the bat to Quentin blowing Chase and Chase sucking that fat dick on Craig. Quentin Gainz introduces everybody and the games begin with an amazing 3 way cock blow fest with everyone's mouth stuffed with a hard cock. Damien Nichols has never done anything with men before but Quentin and Billie Starz are breaking him in slowly. Dominic is eager to get fucked by these sexy twin brothers and right after the quick intro they are all butt ass naked with him on his knees servicing both of those big thick cocks. He can't get enough of the Stax twins as he moves from one cock to the other repeatedly making sure not to leave a bro out. Quentin Gainz and Spencer Laval take turns fucking Johnny B's eager tight hole. The positions they maneuver into are one for the books. All hands on deck as they go balls deep into Johnny.