Studio: Trailer Trash Boys
Actors: Kirk Cummings, Mason Lear, Felix Fox, Bryce Hart, Isaac X, Donnie Argento, Romeo Davis, Jack Dixon, Devin Franco, Jack Hunter
Director: Anthony Duran, Trenton Ducati, Jasun Mark
Running Time: 01:21:40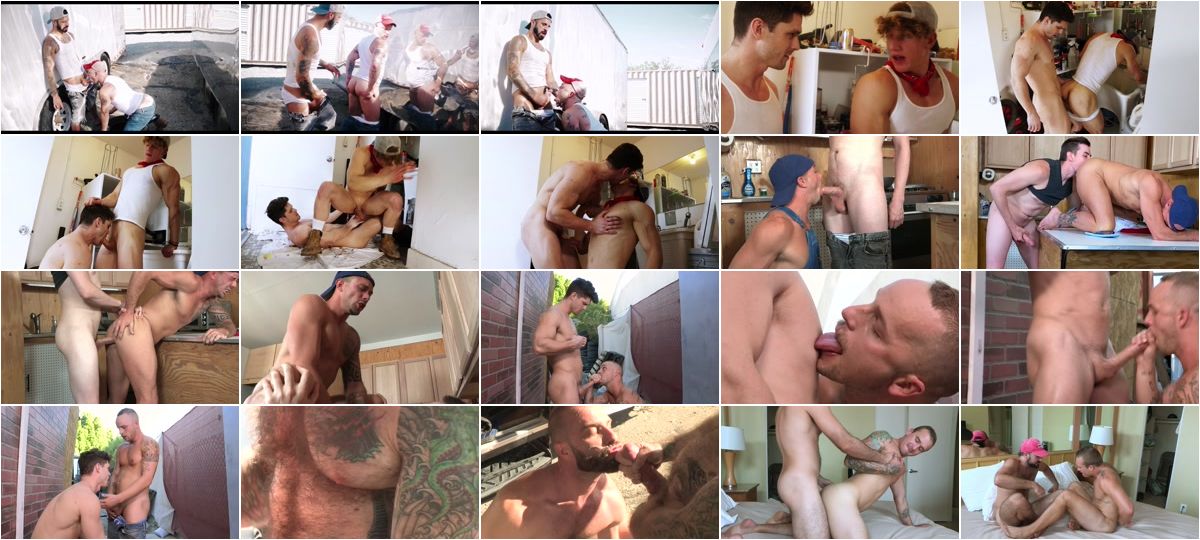 Description:
A man's got needs, boy. Them dirty Trailer Trash Boys are up to it again, and they all do it Better Than Your Dad. Romeo Davis is just trying to to enjoy a cigarette and jerk his big uncut dick, but Bryce Hart decides that he needs to suck it. Devin Franco can't find his buttplug, and then don't you know, he finds it up Felix Fox's asshole? Jack Hunter invites Kirk Cummings over for a romantic Roadkill Surprise dinner with some cock on the side. Daddy Jack Dixon gets his huge cock up Donnie Argento's hole. And just when you can't think of another reason to fuck, Isaac X wants some of Mason Lear's dick 'cuz he's bored. Just remember… some guys suck dick better than their dad does.