Studio: Fisting Central
Actors: Josh Mikael, Jim Fit, Wrex Wylde, Wolfie Braden Shaw, Aiden Ward
Director: Tom Moore
Running Time: 01:25:01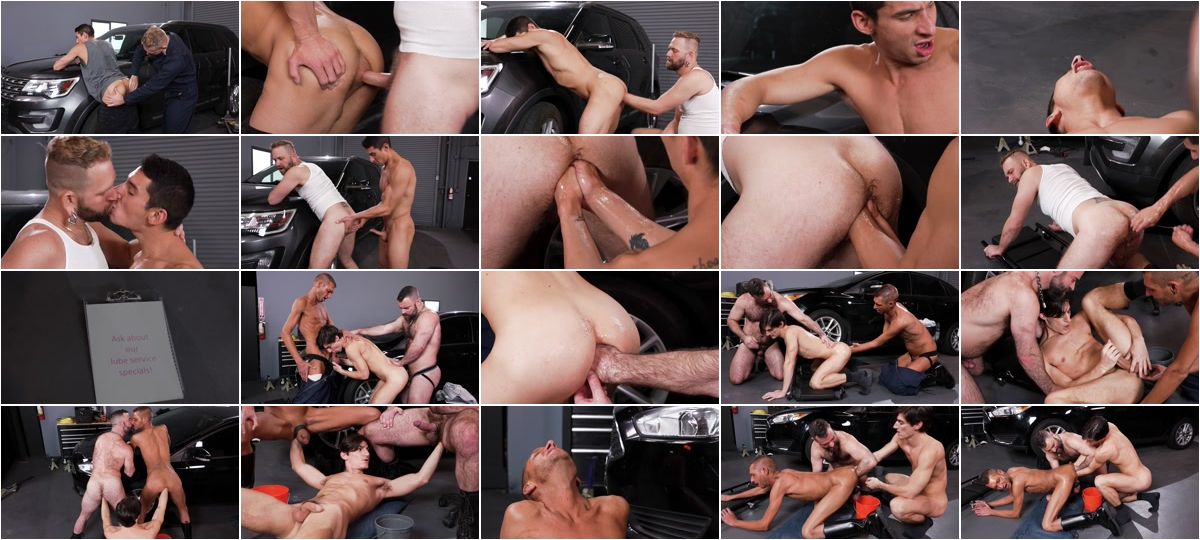 Description:
While almost any auto shop can repair your 'Blown Out O-Ring', this garage is packed full of handsy mechanics that only show up to work to blow out as many as possible. From award-winning fetish director Tom Moore, this fisting feature follows five men who aren't afraid to go under the hood and get their hands dirty. When Jim Fit can't afford to pay Josh Mikael for his services, the mechanic decides that wrecking the jock's hole with his closed fist is the only way for him to settle his debt. After Jim Fit blows his load, he returns the favor by pummeling Josh Mikael's hairy ass with both of his lubed-up hands. Aiden Ward just got the bill for the repairs on his ride and can't believe how much it came out to. Unable to pay, the young car owner quickly makes a deal with some grease monkeys and soon has every available hole being filled by Wrex Wylde and Wolfie Braden Shaw. When the gaping customer cums, it's then time for him to simultaneously fist the two mechanics until they're satisfied, covering his face in their hot jizz, and his repair costs have been officially paid off. Most don't expect to be leaving a professional repair shop with a bigger 'Blown Out O-Ring' than when they arrived, but that's just how this bareback garage satisfies each and every customer that comes through its door.