Studio: Falcon Studios
Actors: Adrian Hart, Cade Maddox, Colton Reece, Devin Franco, Devin Trez, Jimmy West, Nic Sahara, Vander Pulaski, Zario Travezz
Director: Leo Forte, Steve Cruz
Running Time: 02:53:19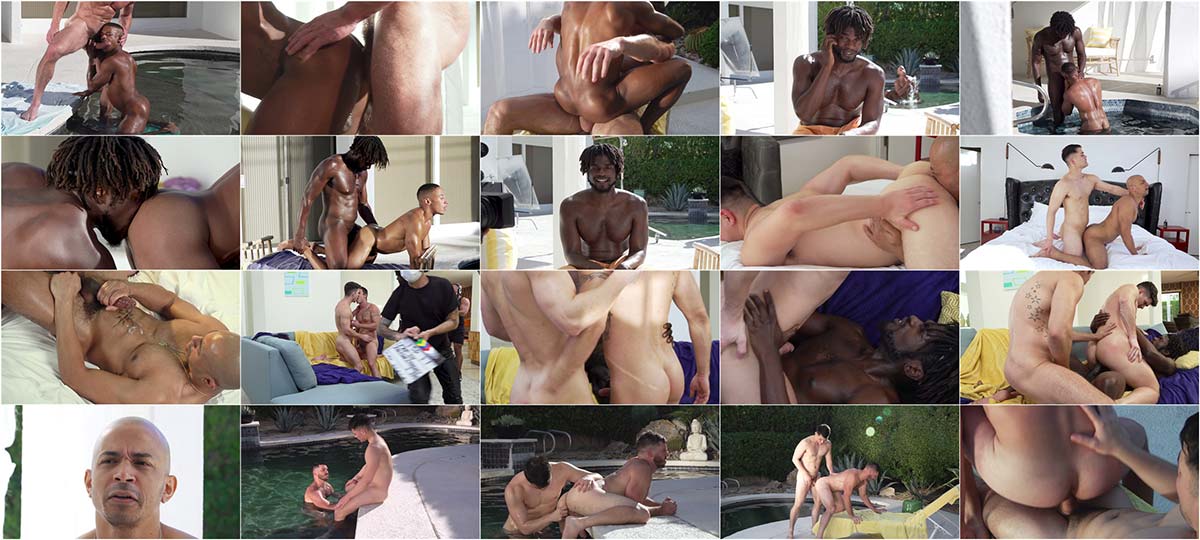 Description:
Reel Men share their real lives! Nine gorgeous naked men take you backstage on a live set and show you, unapologetically, who they are in a behind-the-scenes documentary-style erotic feature that focuses on the real lives of porn performers. These award-winning, stunning superstars were 'Born to Porn', and they open up fully in this compelling and 100% satisfying bareback Falcon feature! Co-directors Steve Cruz and Leo Forte dive deep into the lives of these porn stars and explore their motivations for performing its impact on their lives, and the pros and cons of navigating that territory in a fast-changing world where social media is prevalent. Each scene gives you more insight and raw and intense views of these statuesque guys in full energized action. Cade Maddox gets his award-winning cock drained by Adrian Hart while the cameras roll poolside. Newcomer Jimmy West gets bent over and stretched by Devin Trez' uncut member. Zario Travezz gets his hole dominated by Colton Reece. Devin Franco gets DP'd by Nic Sahara and Devin Trez. Colton Reece returns to slam Vander Pulaski's eager crack. The connections are intimate, interactions, authentic. And, the sex is pure fire! When you're 'Born To Porn', you can't just rest on handsome! You work hard on your body, and you fuck furious for the fans!