Studio: Twink Deluxe
Actors: Milan Sharpe, Sam Williams, Florian Mraz, Joel Vargas, Connor Levi, Dick Casey, Ricky Nelson
Running Time: 01:54:30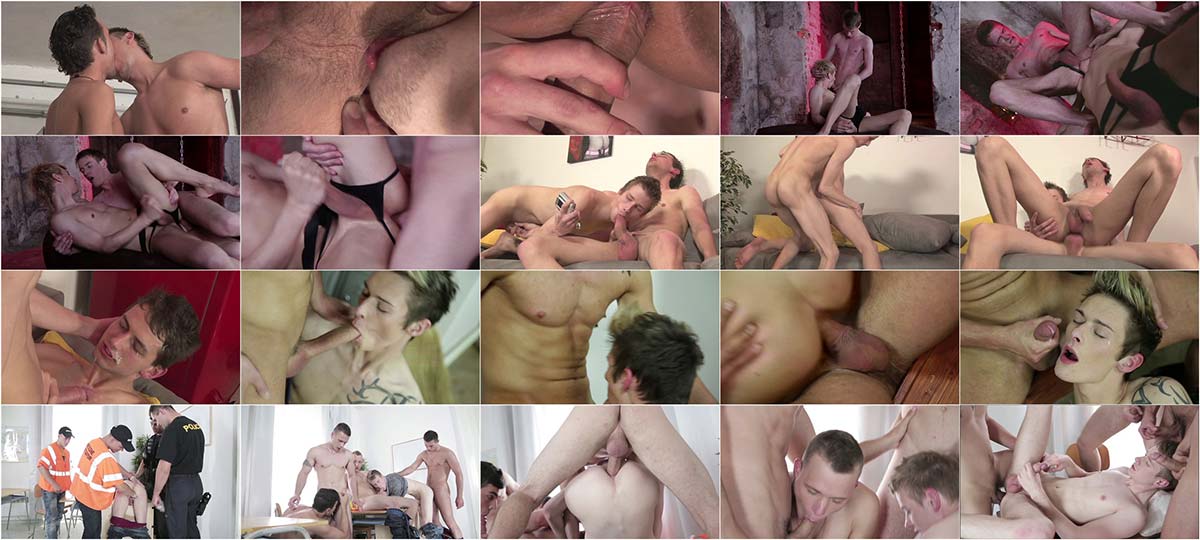 Description:
Dont be mistaken, the likes of Connor Levi and Florian Mraz might look like young guys who have never had so much as a carnal thought in their lives; but as anyone who really knows them would say, nothing could ever be further from the truth. Indeed, team them up with lads like Milan Sharp and Dick Casey and you have the makings of a real twink classic, with more hard dick and hot spunk on offer than you could possibly dream of. Whether theyre making out as a duo, or going for it hard with a group of their mates, these east-Euro sluts dont waste a second in exploring their gayest fantasies; culminating in a explosive crescendo that will have you churning out a sticky tsunami all of your own!