Studio: Bareback Network
Actors: Colton McKeon, Aiden Asher, Cyrus Stark, Jack Andram, Dakota Lovell, Greg McKeon
Director:
Running Time: 01:41:19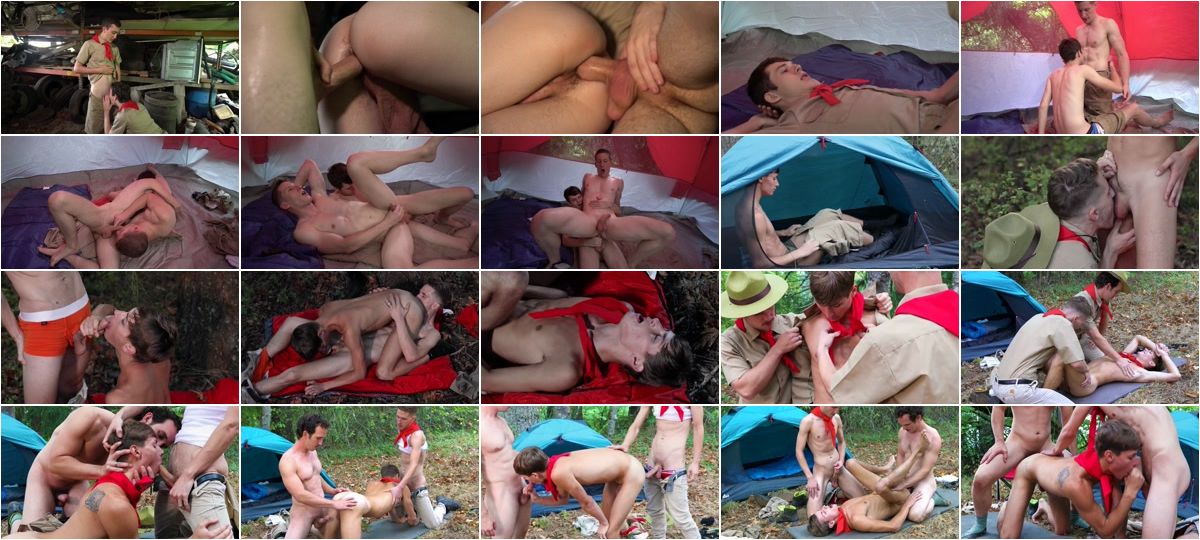 Description:
Dakota Lovell and Jack Andram separate from the group to set up camp by themselves where they give in to their secret urges. Dakota and scoutmaster Aiden Asher are taking a nap when Aiden decides to teach the young scout about the benefits of body heat. Once they're far away from camp, Scoutleader Colton McKeon tells Cyrus Stark that to join the Order of Fire he must get naked and prepare for his initiation. Scoutmasters Greg and Colton praise Cyrus for all his hard work and tell him he deserves a special reward.