Studio: Trailer Trash Boys
Actors: Caine O'Connor, Alfonso Osnaya, Liam Skye, Shae Reynolds, Felix Fox, Isaac Parker, Isaac X, Zac Snow, Michael Roman, Devin Franco, Jack Hunter
Director: Anthony Duran, Trenton Ducati, Jasun Mark
Running Time: 01:24:34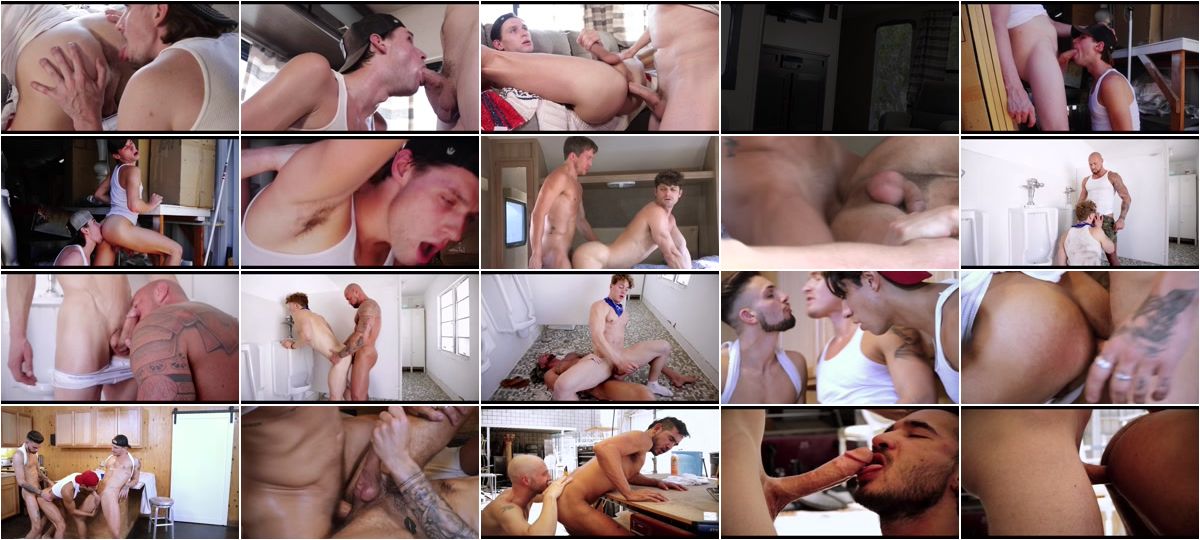 Description:
Here at the Trailer Park, you can't just laze around on your backside and expect a free ride… nope, it's Cash, Gas or Ass. Cousin Jack Hunter is sick and tired of seeing cousin Shae Reynolds laying around and he tells him he's gotta pay his way somehow, so Shae turns around and offers up his asshole. Trailer owner Dale Savage catches the two in action and puts them to work but before long, they're fucking again. And it ain't just them. Cousin Devin Franco and Isaac Parker are at it in Isaac's brother's camper; Felix Fox hooks up with Michael Roman by the urinals; Isaac X, Liam Skye, and Alfonso Osnaya play a game of flip cup to see who gets "flipped;" and Caine O'Connor gets some tool time with Zac Snow. That's how we roll at Lot 45. Nobody rides for free.