Studio: Raging Bulls
Actors: Dan Ryder, Lucio Saints, Georges Sauvage, Mark Coxx, Ale Tedesco, Tony Axel, Jace Tyler
Running Time: 01:36:23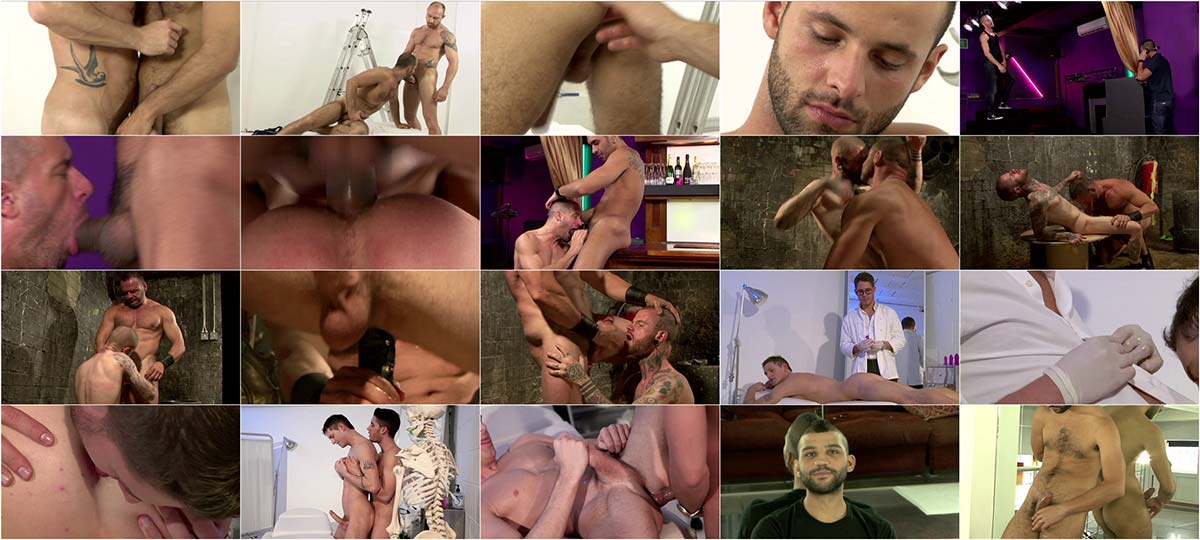 Description:
Everyone loves a real man and nobody more so than the gorgeous brutes that are assembled here in this cum-inducing frenzy. Georges Sauvage, Dan Ryder and Tony Axel are just three of the horse-hung beauties jostling for attention; each one gagging for cock, or eager to give some sweet butt-hole the kind of hand-hitting attention it deserves. Theres no room for shyness here, thats for sure; and youll be reaching for your zipper and tugging on your ramrod in no time, as these muscled Adonises work their magic on each other time and time again. The result is some of the hottest, sweatiest fornication ever captured on film; topped off by a veritable deluge of hot jizz that leaves everyone soaked!