Studio: Raging Stallion Studios
Actors: Ian Holms, Drew Valentino, Luca Del Rey, Derek Kage, Zachary Minx, Cole Connor, Buck Richards, Riley Mitchel, Alpha Wolfe, Rodrigo Amor
Director: Tony Dimarco
Running Time: 02:35:05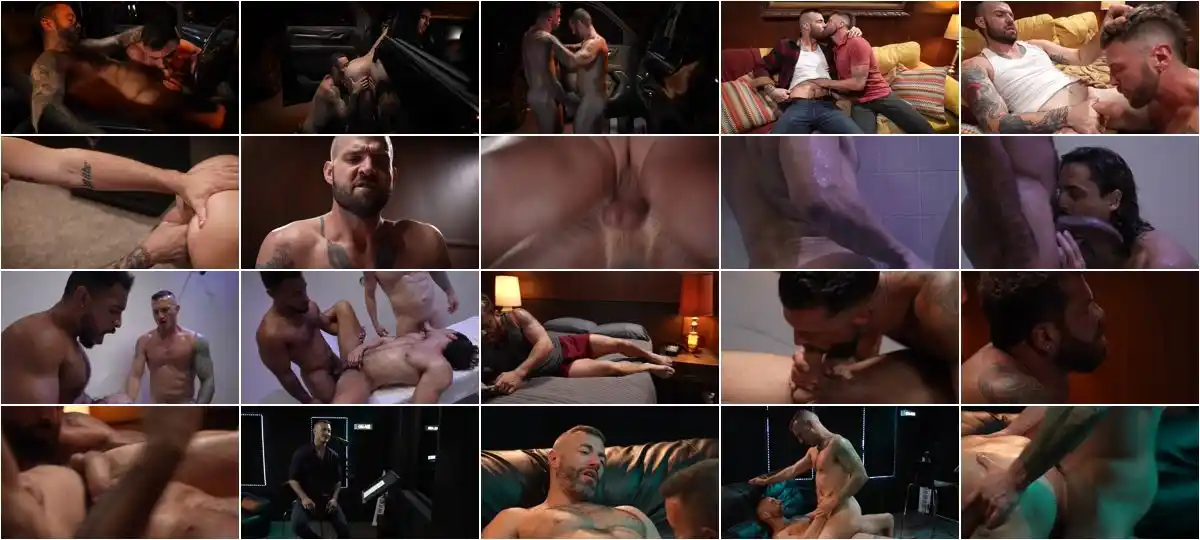 Description:
Cruising Confidential, a steamy and provocative weekly podcast, has skyrocketed to the top of the streaming charts in no small part because of its stunning host Derek Kage and his deeply resonant voice. From the minds of award-winning director Tony Dimarco and acclaimed screenwriter Ben Rush, this immersive new feature takes you inside the world of this wildly descriptive podcast and its true stories of fiery hook-ups and down-and-dirty cruising. Take, for example, Drew Valentino in his car, waiting in a desolate parking lot for stranger Ian Holms to pull up and take his hairy cock. Their public bareback fuck becomes one of the podcast series' most visceral episodes. Unless, of course, you've heard the one about Zachary Minx – the guy who's looking to get railed by his straight next-door neighbor, Buck Richards. Derek Kage even includes his own personal tale of joining Luca del Rey and Rodrigo Amor for a public threesome in their gym's shower. But then there are also stories about Riley Mitchel and Alpha Wolfe, two strapping beasts who have an animalistic encounter at a seedy motel that leaves even the walls dripping. Derek Kage's talent for storytelling keeps audiences rapt week after week, but also makes sound engineer Cole Connor's heart – and dick – race. It's not long until Derek gets his tongue around a whole new story, this time one that touches him deep inside. With a never-ending catalog of the dirtiest cruising stories out there, it's obvious why Derek Kage is able to keep his entire 'Cruising Confidential' audience edging for more, episode after episode.