Studio: Young And Restless
Actors: Charlie Dean, Michael Maion, Jayden Middleton, Jaye Elektra, Tom Crua, Tim Scooby, Leo Ocean, Yuri Adamov, Rudy Valentino, Dick Casey, Jack Rider, David Bruckner, Max Candy, Marty Gray, De La Torre
Running Time: 01:56:22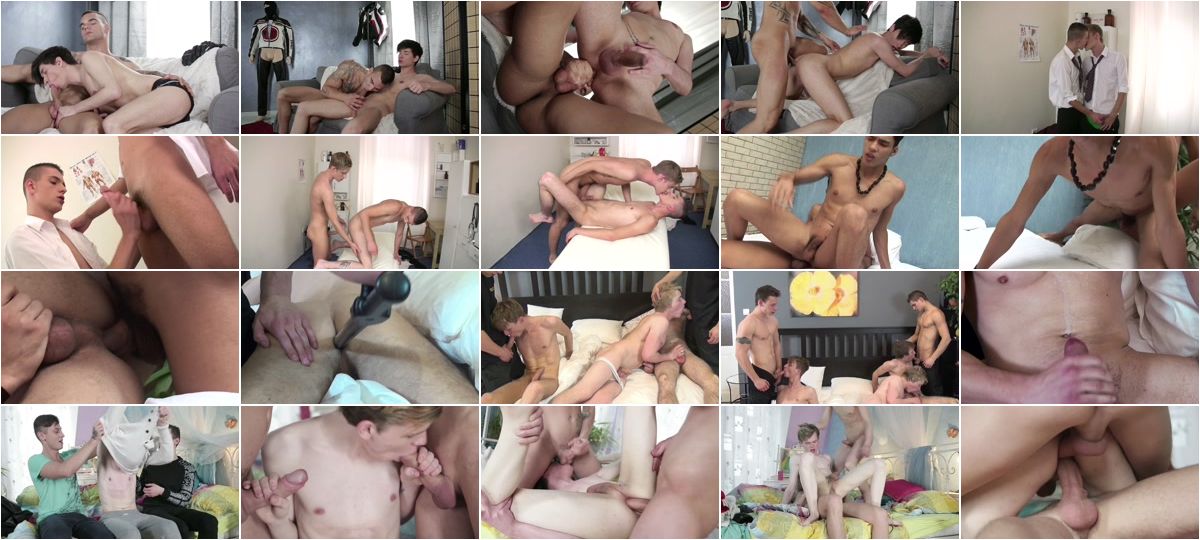 Description:
When the guys at Young & Restless describe the lads in this wanton, spunk-laded display as schoolboys theyre not exactly telling the truth, of course but the fact remains that these barely-legal, fresh-faced beauties havent long left the school-gates behind. Boys like Leo Ocean, Yuri Adamov and Jaye Elektra, who could still very much fit into their uniforms and don a school-tie if push came to shove. As it turns out, however, the only pushing and shoving youre gonna see here is when hard throbbing cock meets hungry ass; as one lad after the next discovers the pleasure that only raw twink action can provide. All topped off nicely by a snowstorm of pent-up baby-batter that could fuel the next generation ten times over!