Studio: Club Inferno
Actors: Tony Orlando, Declan Blake, Wolfie Braden Shaw, Josh Mikael
Director: Tom Moore
Running Time: 01:30:12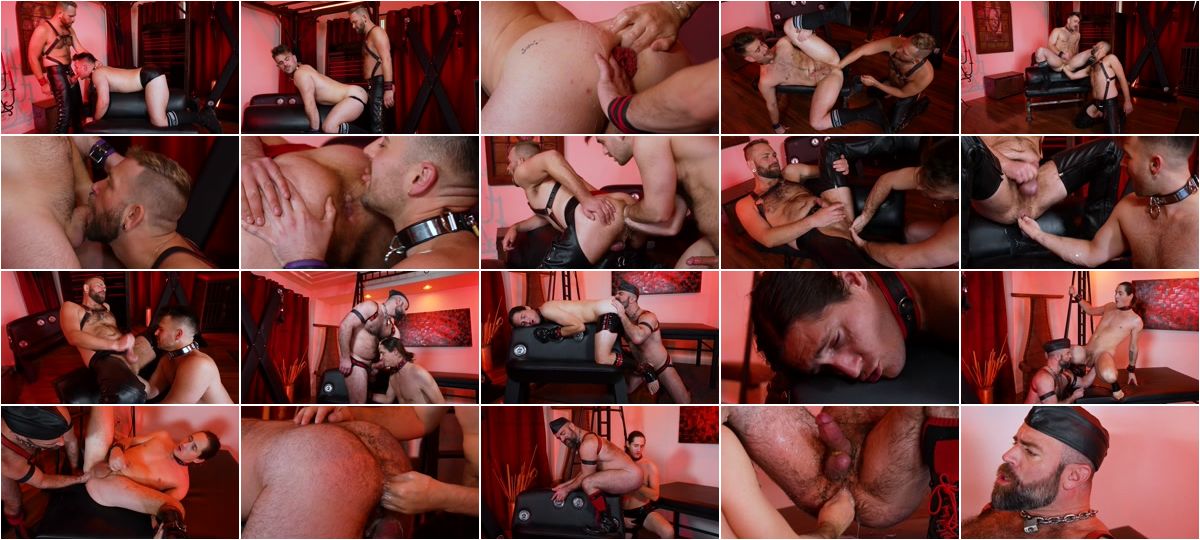 Description:
Any naughty boys looking to get stuffed by a hairy hunk's fist just needs to grab their finest collar, drop on all fours, and whimper out the simple command, 'Daddy Stretch My Hole'. From award-winning fetish director Tom Moore, this film follows four stretched-out men that are ready to be destroyed the meatiest fists they can find. Dom daddy Josh Mikael is ready to grab his boy Declan Blake by the collar and fill up him up with both his bareback cock and his pair of firm fists. After Declan Blake busts, the drained boy goes in to satisfy his daddy by filling him up with his cock and girthy forearms. Hairy hunk Wolfie Braden Shaw has been dragging around his boy Tony Orlando all day and is finally ready to stretch him out. The boy soon finds himself taking his daddy's entire fist, showing off his bright rosebud, and creaming all over his own leg. With his excessive body hair now smothered in lube, Wolfie Braden Shaw emits a series of heavy grunts and groans as his ass learns to take the entirety of Tony Orlando's closed fist. All it takes is for one of these studs to moan out, 'Daddy Stretch My Hole' and within seconds, they'll be filled to the brim with a thick cock and a gentleman's clenched fist.