Studio: Bring Me a Boy
Actors: Joshua, Curtis Cameron, Alec Axel, Richard Hicks, Martin Dajnar, Jonathan Strake, Joel Vargas, Angel Dee
Running Time: 01:16:19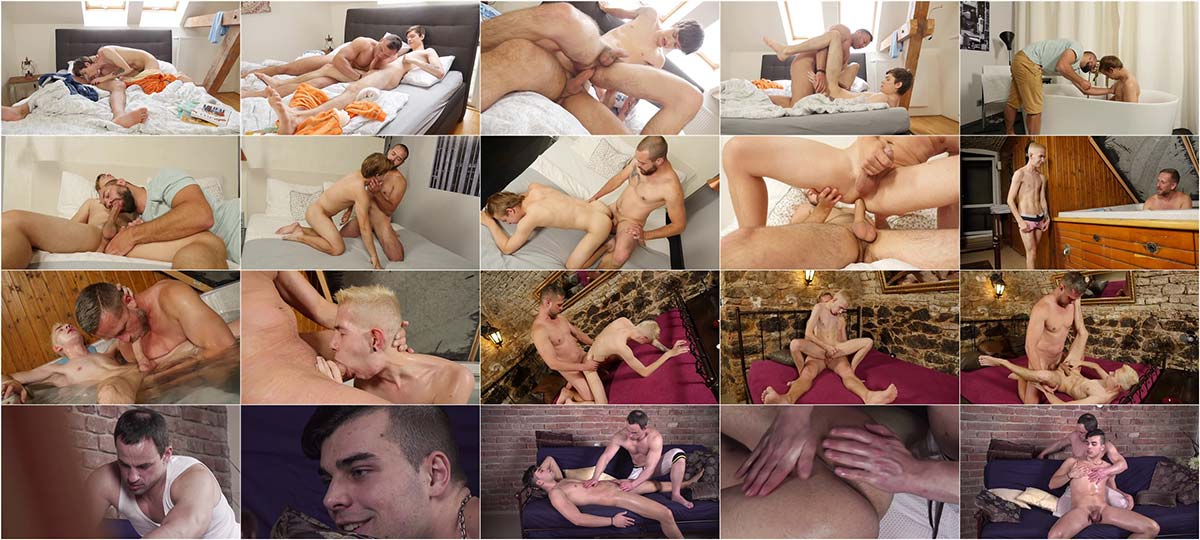 Description:
A stepdad should teach their child lessons that their father didnt. Give them more attention than they probably deserve and not be afraid to show affection when needed. And a daddy showing affection to a beautiful young man growing into a stunning adult is always a good thing, especially when a boy doesnt expect it. And thats just what Daddies Cris Denny, Martin Dajnar, Alex Axel, Joshua do for their boys Curtis Cameron, Richard Hicks, Dominik Black, and Joel Vargas. These dads take their jobs very seriously and it shows every time a boy takes daddy's thick cock in their tight hole and clinches their ass muscles around it as they shoot their young load!