Studio: Bring Me a Boy
Actors: Ben Kingston, Abraham Kohn, Vincent Stone, Pavel Sora, Mike Woods, Isaac Esteban, Tomas Decastro, Alessandro Katz
Running Time: 01:12:39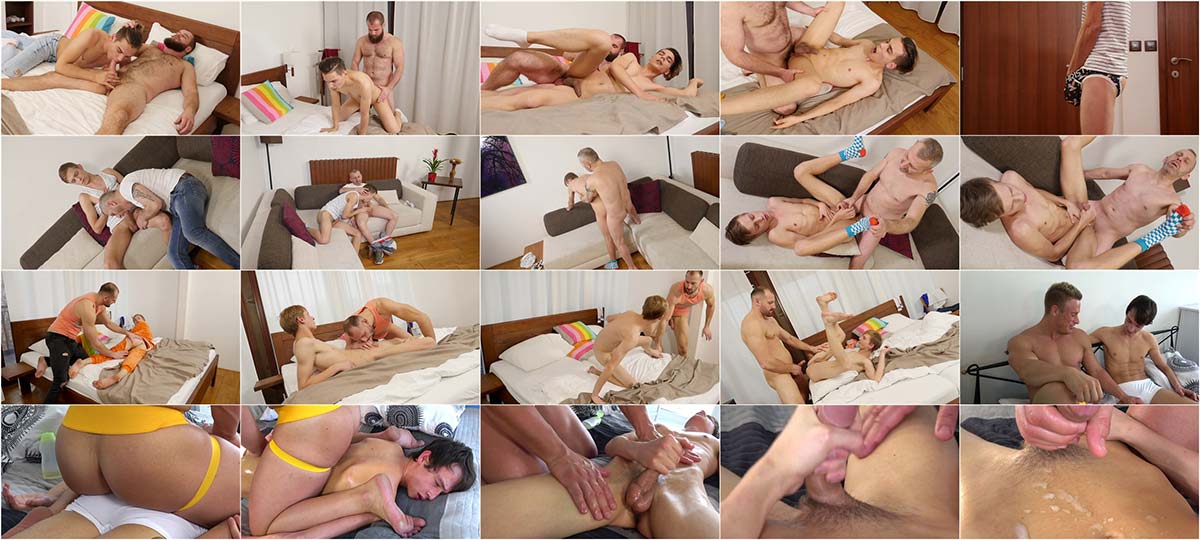 Description:
Since the beginning of time, it has been a teenage boy's job to test the boundaries of that special father-son relationship. That could be something as silly as trying on dad's big shoes without asking or stealing the car for a night out with friends. Now the same can be said for a relationship with a stepdad and stepson. Just ask John Barber, Isaac Esteban, Vincent Stone, Corey Law, Pavel Sora, Alex Law, Tomas DeCastro, and Alessandro Katz. Watch as they stretch the boundaries of their relationship…and then some. You have Issac taking his punishment from John after coming into the house late. Corey stuffing his undies to show his stepdad Vincent just how big of a man he is. Pavel having to spank his stepson Alex for throwing a wild party. And Tomas being tricked by his stepson to fuck his best-friend Alessandro after a sl–p-over. You get all that and more on Daddys Boy Whore 19. Hope you're ready!