Studio: Bring Me a Boy
Actors: Luke Taylor, Eric Lenn, Radek Cerveny, Andrey Zolin, Gregor Gilead, Martin Dajnar, Angel Dee, Paris Nio
Running Time: 01:07:18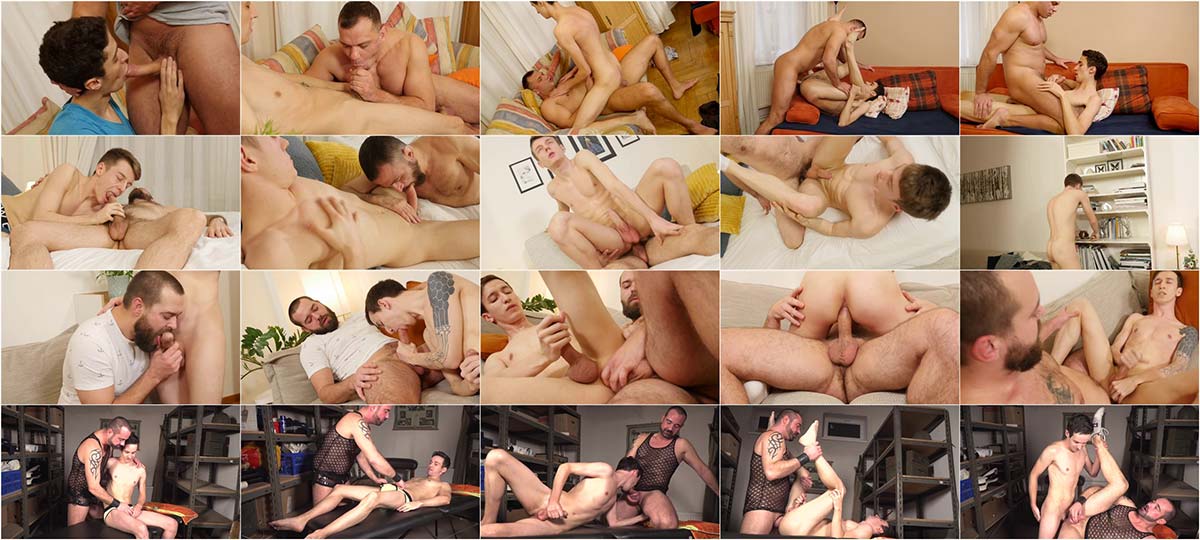 Description:
There is nothing better for a dad than to feel like he is taking care of his boy. For instance,when Cris explains what is meant by Suck My Nuts on his t-shirt to his stepson, Andrey, hepulls his pants down and throws his dick right into his mouth until he reaches his nuts. Ericbuys his stepson Mark a tasty treat after a day of sightseeing. Sadly he drops it on his newshirt and has to remove it for cleaning, but they decide to get dirty first. Gregor is unex-pectedly caught jerking off while taking a bath, but his stepdad, Martin, doesn't want tomake him feel weird about it. He makes sure Gregor knows just how cool with it he is byhelping him stroke out a load while they fuck. Paris starts by giving his stepson Luke a rub-down but ends with his stepson fucking his ass instead. No matter what, these boysbecome great little whores for daddy. And who can't use a good boy around when you arefeeling horny? Grab yours and enjoy Daddy's Boy Whore 20.