Studio: Bring Me a Boy
Actors: Tomas Salek, Kyle Polaski, Vincent Stone, Radek Ulba, Tyler Esterbrook, Jerry Kaytton, Angel Dee, Bradley Shaw
Running Time: 01:15:14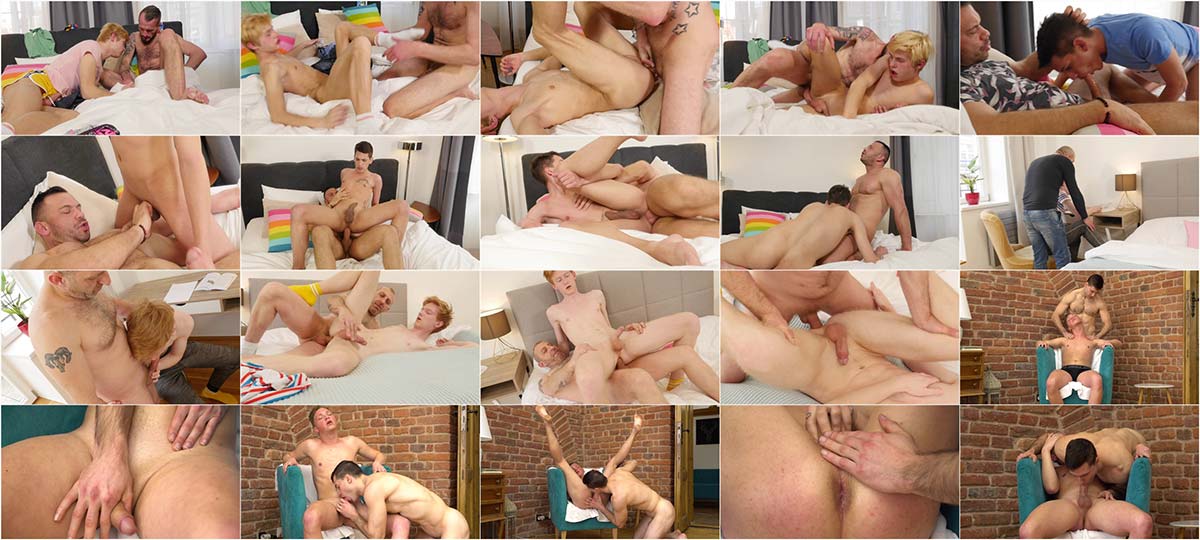 Description:
Daddy's Boy Whore 23 is one of our hottest releases to date! Jerry has to show his stepson whos boss when Kyle decided he didnt want to clean his room and took a nap instead. Now he has to make it up to his stepdad, the best way he knows how. Cris has his boy well trained. Tyler knows where he needs to be when daddy is reading a magazine. That place being in-between his stepdads legs and sucking on his big cock. Getting it ready to plow his hole. Vincent cant help Tom too much with his homework, but he still has a few lessons of his own, he wants to go over with Tom. Like how a good stepson takes Daddys cock down his throat and up his ass. Tomas was happy to help his stepson relax during their trip, especially if that meant he could finally get a taste of his young, delicious cock and finger his hole. Now that you're hard, press play, grab your cock, and enjoy Daddys Boy Whore 23.