Studio: Bring Me a Boy
Actors: Max Burda, Abraham Kohn, Radek Ulba, Mike Woods, Jacob Dolce, Martin Dajnar, Angel Dee
Running Time: 01:05:23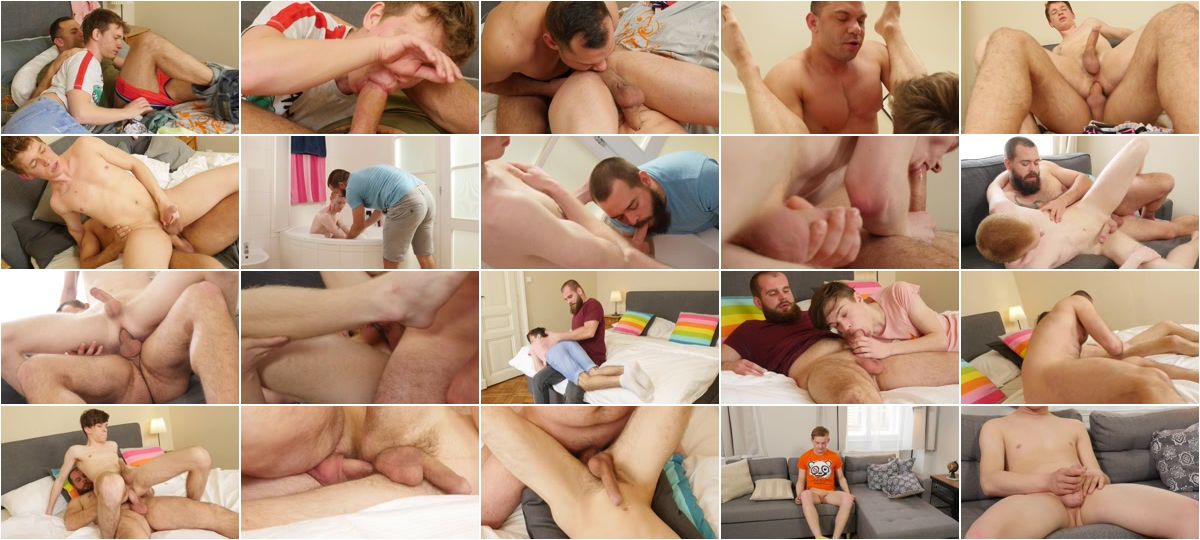 Description:
Boys will be boys, but it takes a special boy to be daddy's whore. Cris has people coming over and is annoyed that his stepson didnt clean his room. But instead of getting upset, he gives his boy' undies a sniff, which gets him hard, just as Jacob walks in. Tom came in from a fun time out with his friends but is covered in wet paint. His stepdad, Martin, helps him get the paint off his body, but that's not the only thing getting off. Jean can't focus on the words in his book and decides to doodle a penis instead. His stepdad, John, walks in as he is caught defacing the book and shows him what a real penis looks like. Its Alexs stepdads birthday, but his stepdad is away on business. Alex didnt want to miss giving him a gift, so he decided to make a video of him jerking off. He knew his stepdad would like that, plus Alex hadn't cum in days. That is just a little taste of what a good daddy's whore can do. Press play and enjoy the whole meal.