Studio: Bring Me a Boy
Actors: Nick Sawyer, Alex Tyler, Tomas Mracek, Jan Blatnik, Vincent Stone, Martin Dajnar, Marc Angelo, Jeremy Feist
Running Time: 01:10:23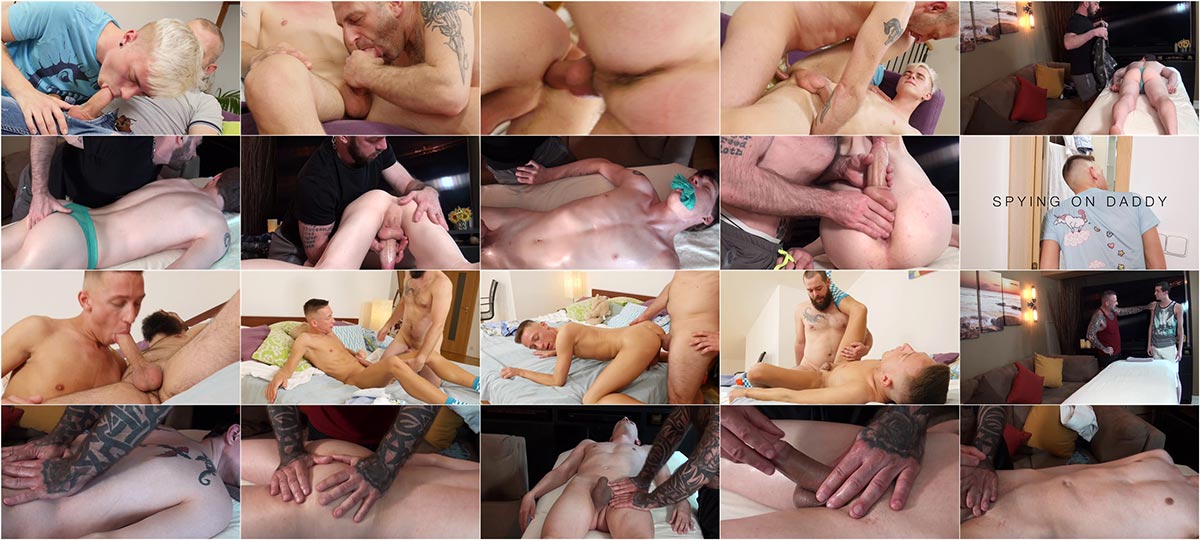 Description:
Vincent Stone, Jamie Kelvin, Jeremy Feist, Alex Tyler, Martin Dajnar, Noah Bailey, Marc Angelo, and Nick Sawyer are going balls out on Daddy's Boy Whore 27. Jamie is on the couch touching himself while his stepdad, Vincent, spies on him from the staircase. Vincent makes his way down and walks in on Jamie, who is startled, but doesn't stop stroking, which makes Vincent hard. Alex needed some stress relief, so his father suggested a massage. He once got excellent treatment from a sexy guy named Jeremy and loved the hands-on service he provided. He paid Jeremy to do the same for his son and more. Martin is getting ready for work and is taking a shower. Noah decides to stand at the door and watch. Seeing his stepdad washing his body while stroking his cock turned Noah on a lot. But getting caught watching turns them both on. Nick found Marc online and knew he wanted a massage from his strong daddy hands. Once on the table, Marc focuses on Nick's shoulders and his lower back before kneading Nick's ass like raw dough.