Studio: Bring Me a Boy
Actors: Jake Hayz, Jan Blatnik, Kyle Polaski, Jerzy Fox, Marco Napoli, Martin Dajnar, Dave London, Marc Angelo
Running Time: 01:13:57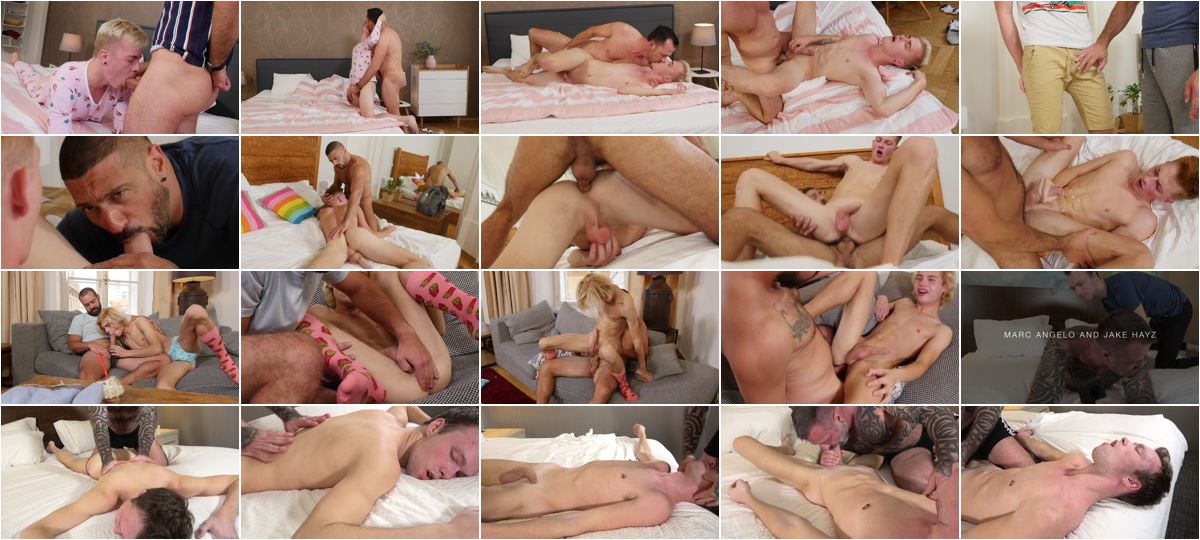 Description:
What do you do when you catch your boy kissing his boyfriend in your bed? Well, Dave kicked his stepsons, Jamie, boyfriends butt out and reminded him that his ass belongs to Dave and Dave only. Being stuck in Italy for the last two years made Marco miss his boy, Harry, as he grew into a young man. But now that he is back in town, he has a lot of making up to do, and Harry is ready. Martin enjoys spending time with his stepson, Kyle, but it can be demanding, especially when Kyle drops his ice cream and has to strip naked so Martin can clean him up. It's a good thing Martin is "up" to teach his boy a lesson. Marcs stepson isn't subtle when he wants something. He knows that when Jake climbs onto the bed, he is probably sore and needs a massage. Marc never says no to getting his hands all over his boys tight, twink, whore body.