Studio: Bring Me a Boy
Actors: Al Keit, Dan Digiron, Raj Mahal, Jake Hayz, Nick Sawyer, Jan Blatnik, Vincent Stone, Ethan Chase
Running Time: 01:10:40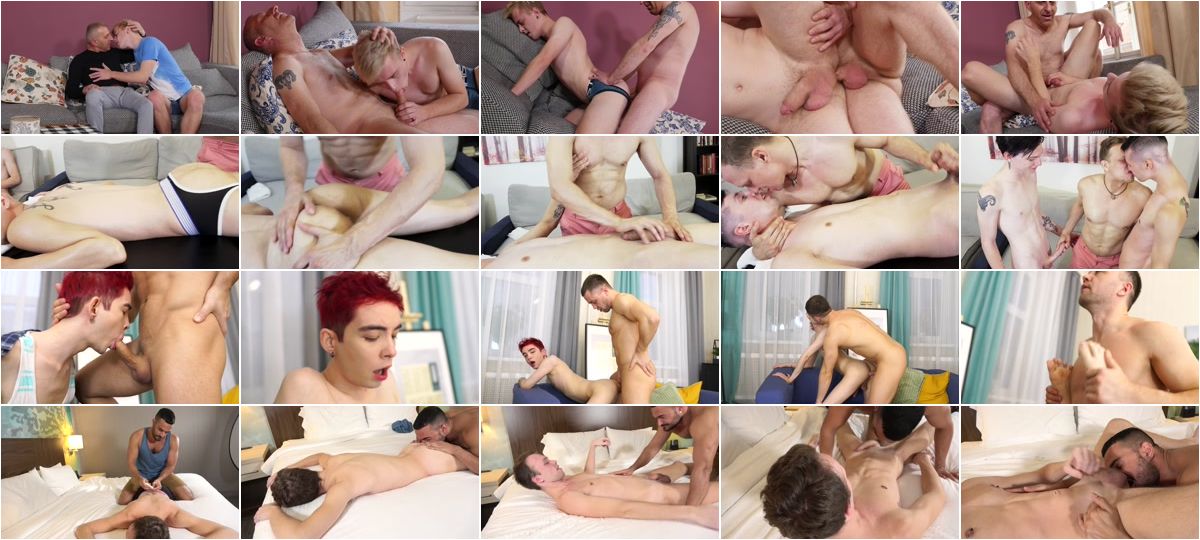 Description:
Vincent has always had a thing for blond twinks. So when his stepson, Jamie, comes to visit, Vincent is in heaven. Especially when he arrives wearing shorts tight around his ass. Ethan watched his stepbrother, Nick, touch himself as Ethan gave their other stepbrother, Alex, a massage. He could see that Nick wanted his hands all over his naked body too. After Ethan finished off Alex, Nick made his way to the table for some special treatment. Dan is taking a shower, and out of the corner of my eye, he saw his stepson, Al, checking him out. Dan is already horny and had a raging hard-on. So when he caught Al, he knew it was time for some family bonding. When youre the coach, and your star player tells you that their back hurts, its your job to take matters into your own hands and help them in any way you can, especially if he looks like Jake.