Studio: Bring Me a Boy
Actors: Jim Reece, Kai NeoLani, James Jacobs, Danny Bianchi, Jesse Ferrer, Curtis Cameron, Buck Wright, Denny Cock
Running Time: 01:16:23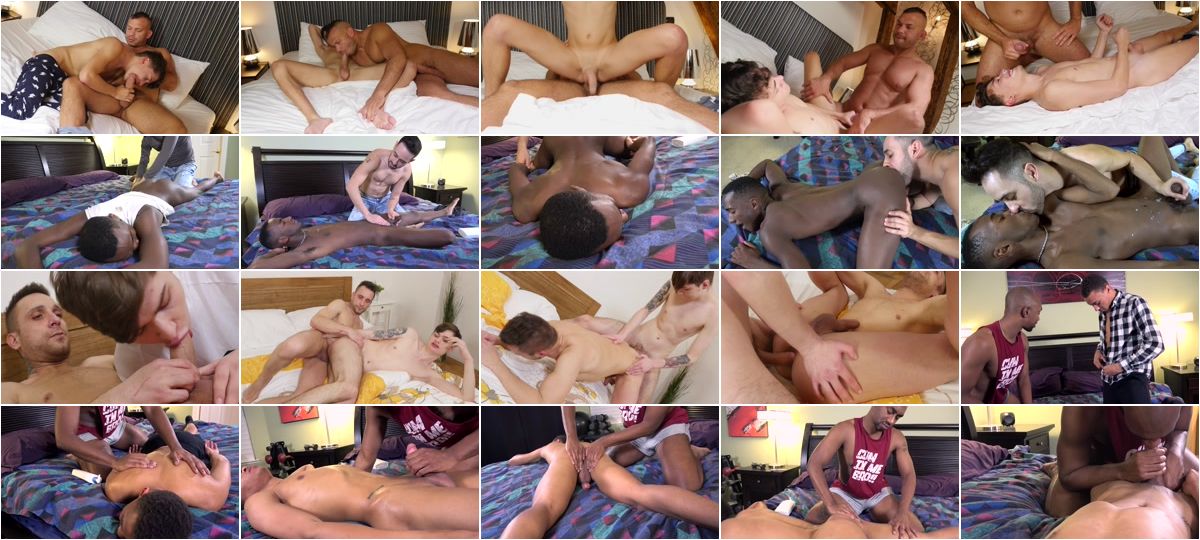 Description:
It's hard to be a father figure, but it comes with its own special perks. Danny wasn't feeling well when his stepdad, Cris, went into his room. He knew he had to make Danny feel better. Will Daddy's cock be the cure? Jesse is happy he is a stepbrother to Kai. They've had a special relationship since they first met at their parents' wedding. But today, Kai decided to take that relationship to another level when he asked for a massage. What will Jesse do? Jim loves when his stepson, Curtis, shows his new clothes off. But Curtis also enjoys showing his stepdad his hard dick. Jim's been thinking about having his boy fuck him for a while now. Is today the day? Coach Bucky's been seeing his best player, James, giving it his all day in and day out. But the coach knows that comes at a price to James' body. Luckily, years of coaching tell Bucky what James's body needs the most. A nice, slow rubdown with a happy ending. Enjoy Daddys Boy Whore 43!