Studio: Bring Me a Boy
Actors: Jan Blatnik, Jesse Ferrer, Hugo Brtnik, Oliver Morgenson, Logan, Denny Cock, Conor, Jackson Wright
Running Time: 01:11:34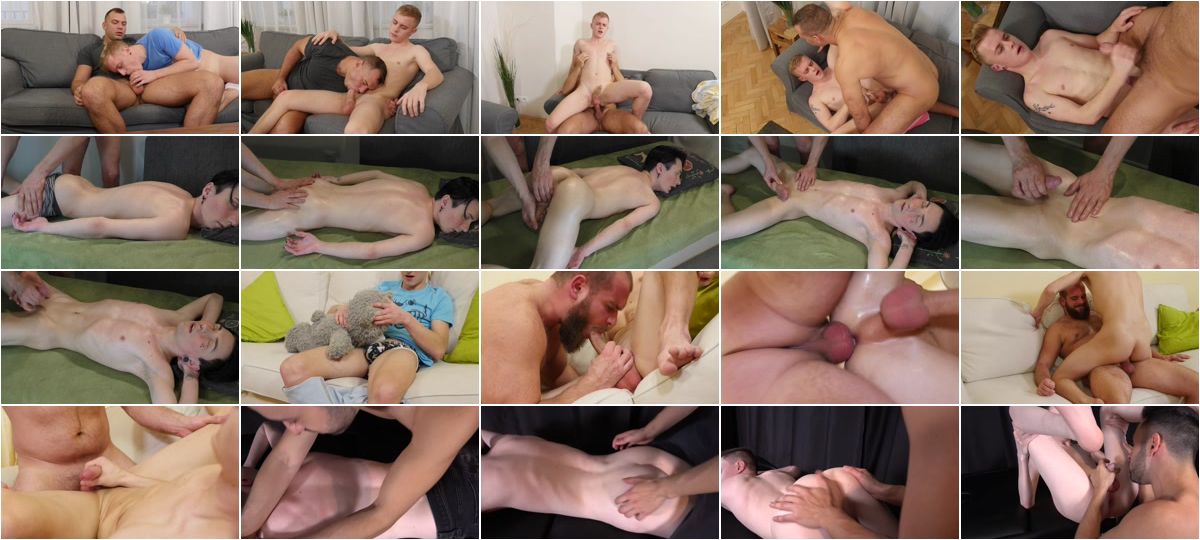 Description:
Another round of boys needing a good daddy has arrived! Cris keeps telling his stepson, Jamie, smoking cigarettes isn't good at his age. Today he watched Jamie smoke before coming into the house. Looks like Cris has to teach Jamie what his mouth was made for. It was supposed to be Conor's vacation week, but you know how committed he is to work. So, when Logan set an appointment, Conor knew he had to cut his vacation short and take care of Logan's young, smooth body. How do you discipline your stepson when you catch him humping his stuffed bunny. You show him what it feels like to be the bunny. That's what John does to his stepson Oliver without hold back. Jesse can't have his best rookie, Jackson, getting injured this season. Jackson shouldn't have to worry about his body while balancing life as a student-athlete. That's Jesse's job, and he loves his job. Enjoy Daddys Boy Whore 44!