Studio: Bring Me a Boy
Actors: Leon Bassi, Victor Wilson, Antu Burghos, Vincent Stone, Oliver Morgenson, Gregor Gilead, Conor, Joel
Running Time: 01:10:44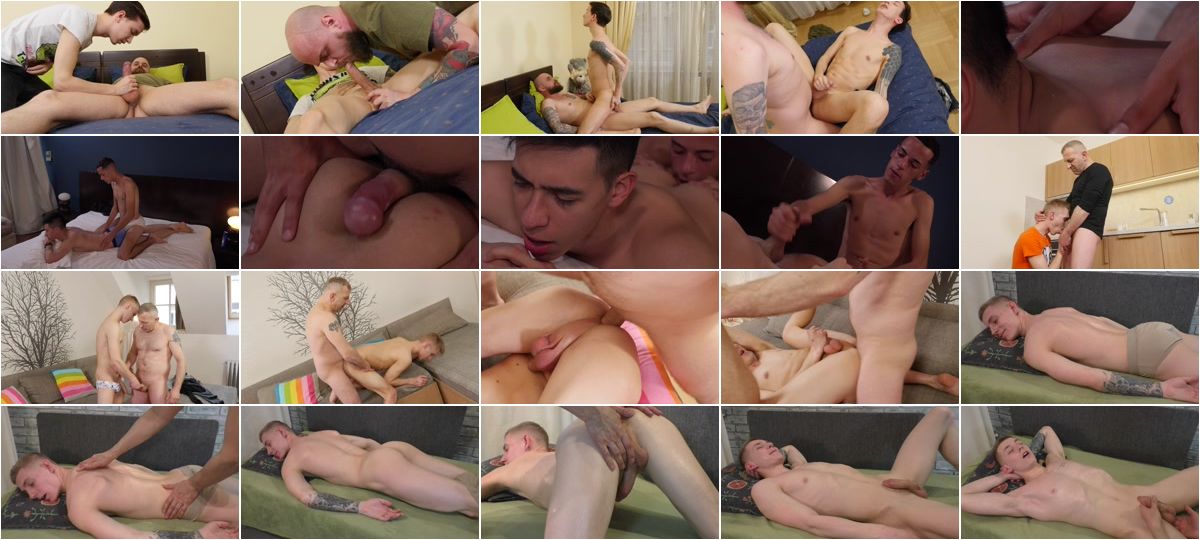 Description:
It takes a big man to ask for help from his stepson, but thats what Victor did when he had Gregor help him learn to iron. As soon Gregor had his arms around Victor, he knew he could teach him a few more things, like how to fuck his ass until they both cum. What do you do when dreams come true? Start the next one. Well, Leon fulfilled one dream of starting his own massage business. The next dream was to give his stepbrother his first massage, with a happy ending. Vincent tries to give his stepson, Oliver, room to grow and make mistakes, but when you spill water on the floor and don't clean it up, that's when he has to discipline the boy. And many times, that involves Vincents dick. Nothing gives Conor more joy than watching a boy enjoying his services. Especially when those services leave his hands sticky with warm boy seed.