Studio: Bring Me a Boy
Actors: Cevin, Robert Smola, Frank Bauer, Sly Conan, Ivan Gula, Conor, Marco Napoli, Dave London
Running Time: 01:16:11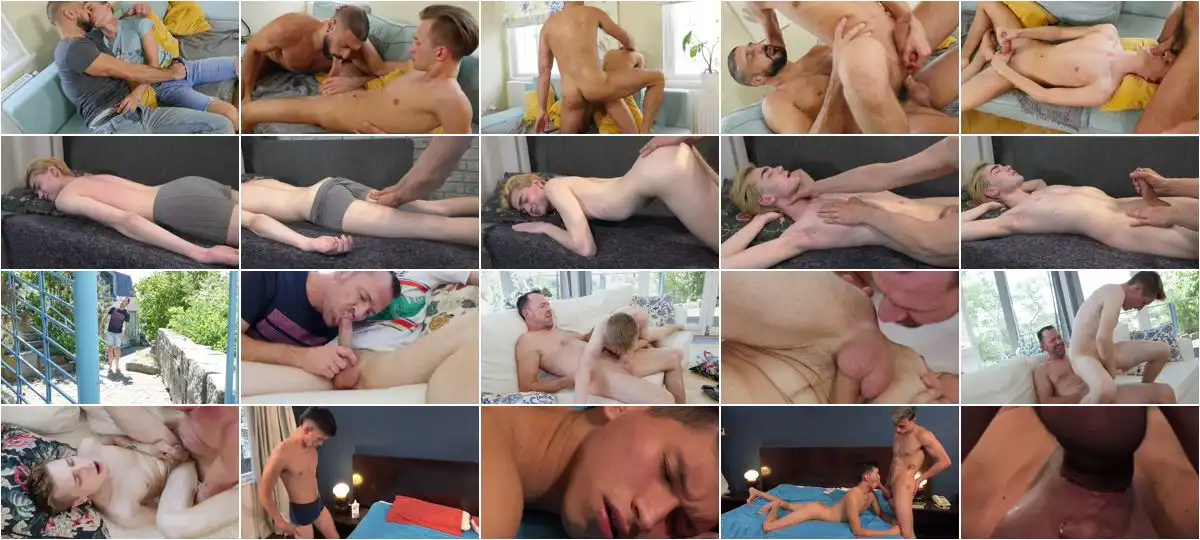 Description:
Boys will be boys, especially when they think no one is around. Marcos stepson, John, was sitting on the couch watching porn and groping himself. Marco couldnt be mad at him for long, so he joined him. Cevin is the cutie Conor didnt know he would like so much. His jet black eyebrows, nose piercing, and blond color hair gave him such a dark edge, but then he had on the cutest watermelon socks. Conor melted and was happy to help him out with a good massage. What do you do when you catch your stepson jerking off instead of doing his chores? When Evan came home, he lied about where he was, which wasnt going to go over well with Dave, especially since he caught him outside stroking his meat. Time to teach a lesson. Sly never minds hanging with his stepbrother, Frank. As they chilled on the bed, Sly asked for a massage. Frank began rubbing over his shirt, which was fine, but he knew Sly wanted something more.