Studio: Club Inferno
Actors: Alex Killian, Dale Savage, Devin Franco, Dominic Pacifico, Micah Martinez, Wrex Wylde
Director: Tom Moore
Running Time: 02:10:34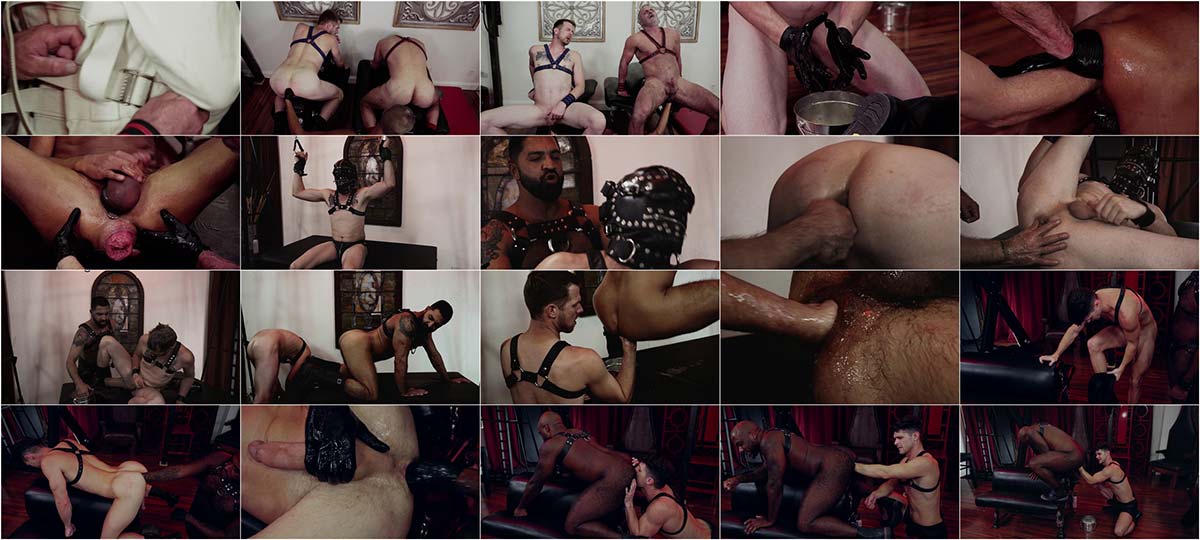 Description:
Bend over, open up and get ready for 'Daddy's Fist' deep up your hungry hole! Gear up with world-class Fisting and Fetish director Tom Moore, who has assembled six of the hungriest holes eager to get punched. Dale Savage, Alex Killian, and Wrex Wylde all take turns punching out each other's holes, leaving them drenched in cum. Alex Killian ends up bound and blinded by Dominic Pacifico, getting his ass stretched before returning the favor and handballing Dominic's hole. Devin Francodis obeys his daddy Micah Martinez and pays with his hole. Before Devin learns his lesson, he must also reach deep into daddy Micah's deep end. Next time you're ready to be stretched, sit on Daddy's Fist' and get your hole gaped.