Studio: Eurocreme Group
Actors: Dave London, John, Lee, Master Aaron, Justice, Curtis, Maxence
Running Time: 02:22:55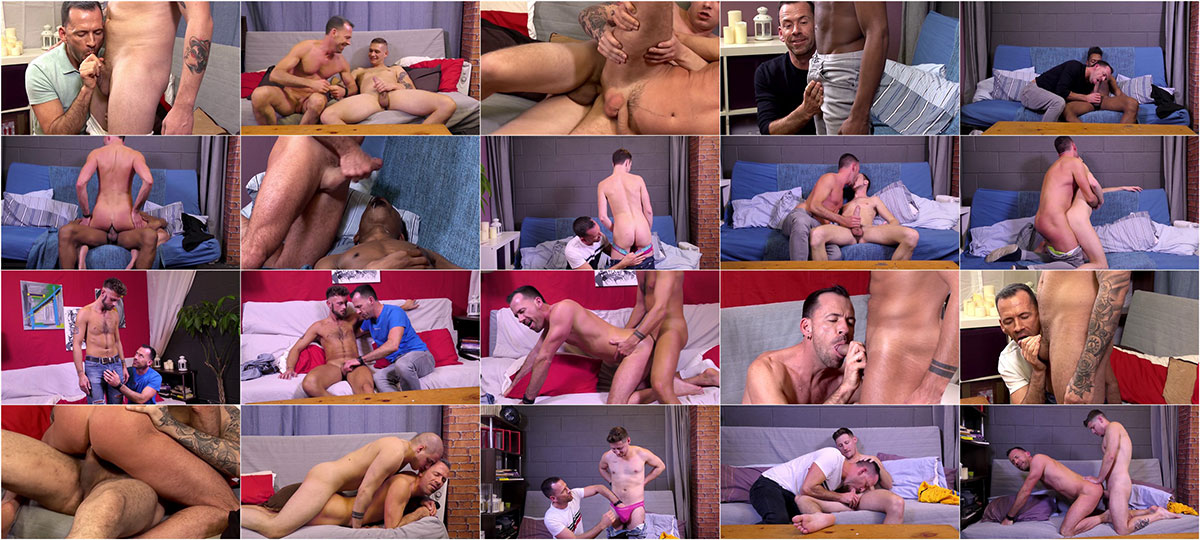 Description:
He gets all the hot men knocking on his door up for getting their kicks and showing their sexy bodies to him and the camera! We don't know how he does it but we love that he does! In his fifth collection of six sexy studs, Dave London welcomes us and them into his well-used couch for a cheeky question or two and then gets them to strip off and do what comes naturally to them! Perhaps guiding the way, or being totally dominated by them, Dave is up for anything and with guests like straight guy Master Aaron, black fucker Curtis, and the beautiful Lee!