Studio: Next Door Studios
Actors: Roman Todd, Justin Matthews, Markie More, Seth Knight, Dacotah Red, Spencer Laval, Eddie Danger, Jackson Traynor, Princeton Price
Director: Rocco Fallon, Cameron Dalile
Running Time: 02:03:16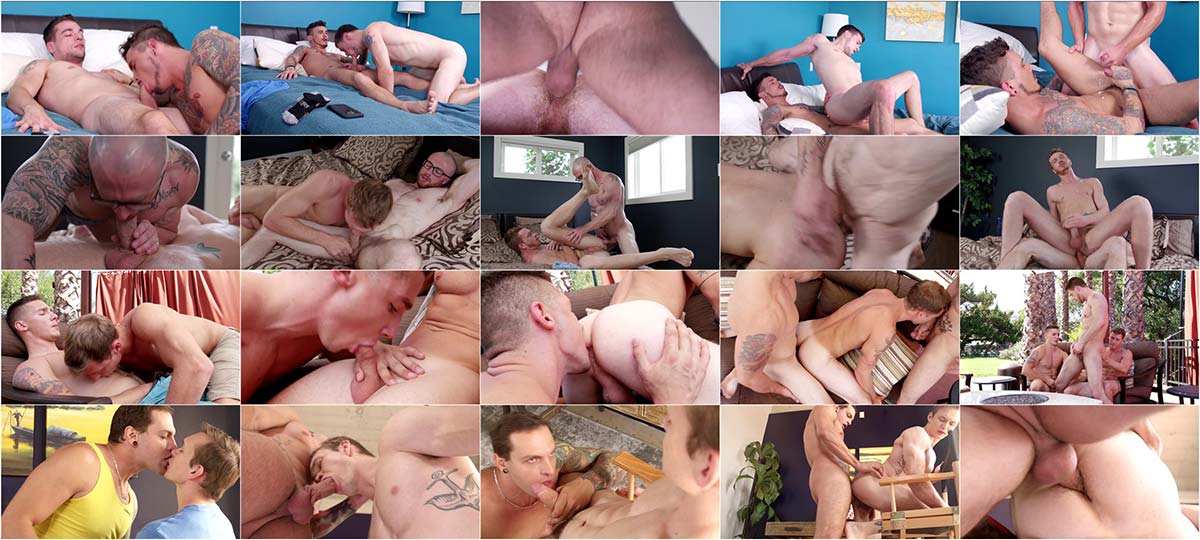 Description:
Seth Knight gets pissed when he finds his man in the bedroom stroking himself to porn, telling Princeton Price he should be doing that with him. He quickly falls onto the bed next to him and takes his cock into his mouth. Markie More and Dacotah Red are growing out their facial hair, and while they both look sexy as fuck, their reasoning is much more serious. But that doesn't mean that the two of them can't have a little fun as well. Justin Matthews wastes no time going down on Spencer Laval, filling up his mouth with a hard dick as he moans his approval. Roman Todd comes back to find his two buds have already started without him. He simply strips off his shorts and joins them, turning Justin's attention to his cock. Jackson Traynor's canvas is starting to look pretty good, but boyfriend Eddie Danger quickly lets him know he's not too interested in his painting prowess. Jackson is quiet but secretly yearning for Eddie's touch, so he's happy for the distraction when Eddie kisses on his neck and works Jackson out of his clothes.