Studio: Next Door Studios
Actors: Trevor Ridge, Dakota Payne, Jake Porter, Dalton Riley, Princeton Price, Ryan Jordan, Roman Todd, Will Braun, Johnny B
Director: Rocco Fallon , Cameron Dalile
Running Time: 02:31:45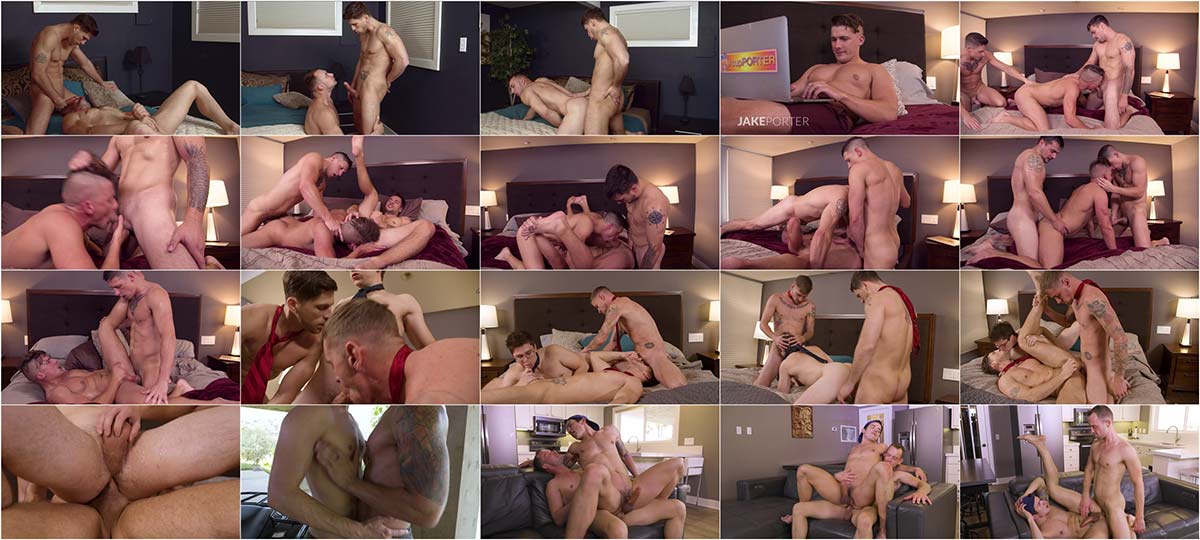 Description:
There is no job too big for Roman Todd and Johnny B. These two studs come packing the right tool for the task, regardless of how hard it may seem to some. Whether it's laying pipe, filling a hole, or just plain ol' hammering for the sake of it, Roman and Johnny do the job right the first time… and the second… and maybe even the third time, if the rest of us are lucky. Jake Porter is on his laptop posting comments and causing trouble as he usually does. Once he is done causing trouble online, he starts getting horny and searches for photos of hot guys. In these peculiar political times, we are in dire need of a little laughter. That's when Roman Todd, Will Braun, and Ryan Jordan debate quid bro quo. The discussion leads to the realization that hot steamy sex can solve all opposing views. Horny buddies Dakota Payne and Trevor Ridge take a wild ride off-road before ending their day with an intense deep fuck. Enjoy!