Studio: Staxus
Actors: Nico Vegas, Tristan Weber, Jon Biscuit, Sam Bayard, Joel Tamir, Ollie Barn, Samuel Bayker
Director: John Smith
Running Time: 02:01:40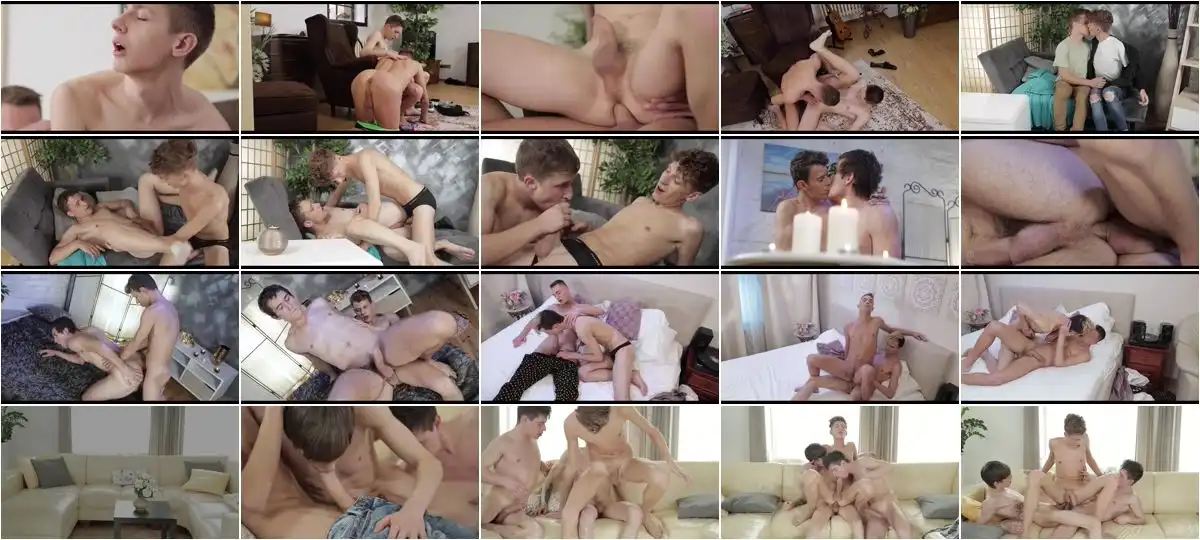 Description:
Let's be honest, is there anything hotter than a cute twink's tight little arse on full display? If there is then we'd very much like to see it, especially given that the young beauties in this terrific offering are as gorgeously horny as they come. Sweet little darlings like Jon Biscuit, Tristan Weber and the inimitable Nico Vegas, whose only objective in life (it seems) is to enjoy as much hard, throbbing cock as possible. It's definitely the recipe for an altogether unforgettable show-stopper; as some of the hottest, friskiest fresh beauties take a ride into ecstasy together, devouring dick like it's going out of fashion and savouring the sweet exquisite tightness that only young holes provide. In short, a sure-fire ride into twink heaven!