Studio: Falcon Studios
Actors: Andre Donovan, Luca del Rey, Cade Maddox, Beau Butler, Michael Boston, Drew Valentino, Devin Franco, Brogan, Colton Reece, Cole Connor
Director: Jasun Mark
Running Time: 03:11:32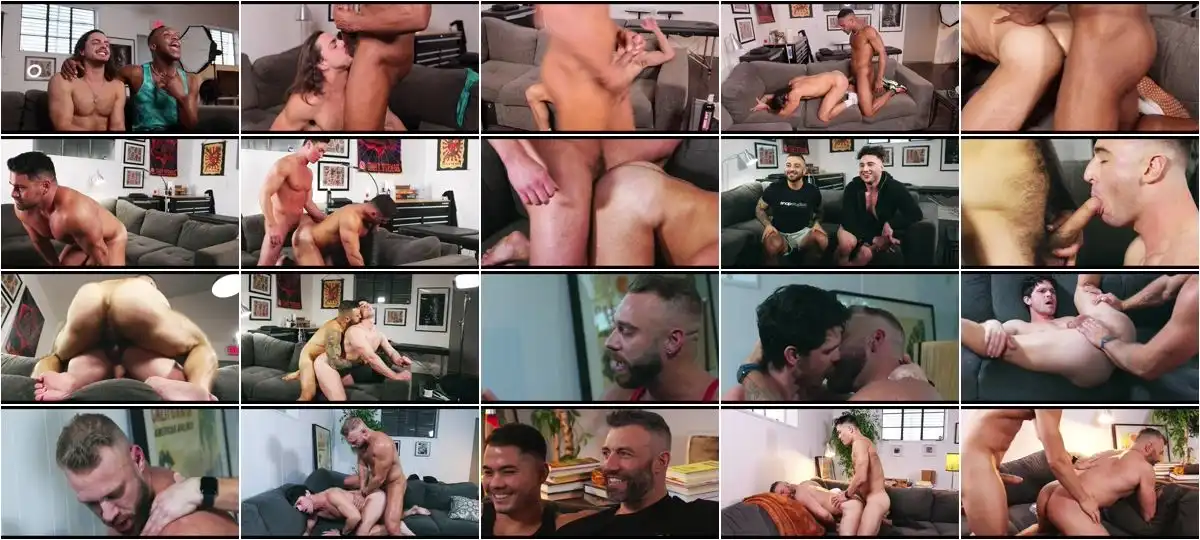 Description:
An unprecedented number of fans from around the world are glued to their screens as FalconStudios teams up with the most famous Falcon | NakedSword Exclusives and other top industrytalent for an array of intimate interviews and live cam shows in 'Falcon LIVE: Get 2 It'. Directed byJasun Mark and broadcast on Falcon Live, this new studio feature is the only place to hear yourfavorite porn stars reveal what really gets them hot-and-bothered, discuss their fraternity pasts,and interact with fans before stripping down on the couch for some raw, unfiltered action. First upare Andre Donovan and Luca del Rey. As the virtual tips from the live stream come rolling in, Lucabusts out his muscular bubble butt for Andre's big dick to bareback. Next, superstars Cade Maddoxand Beau Butler come together to have sex for the first time ever with Cade using his XXL memberto stuff the hairy cheeks of his fellow Falcon model. Then, Drew Valentino and Michael Bostonreunite to dish on what makes a good top and talk all about Michael's famous bubble butt beforeDrew buries his huge cock into his partner's award-winning cakes. Not wanting to be left out of thefun, Brogan pops his Falcon Live cherry by popping his pierced cock into hot hunk Devin Franco andthen taking Devin's fat dick in return. Viewers stay tuned to watch Cole Connor and Colton Reeceget down-and-dirty in their first on-camera hookup. Cole deepthroats and bottoms for Colton's thickdick until both are unloading buckets of cum for their more-than-satisfied fans.