Studio: Southern Strokes
Actors: Lecio Mar, Rene Sava, Jake Lotti, Donnan Blanc, Eugene Colt, Adam Barnes, Sly Conan, Roman Capellini
Running Time: 01:18:29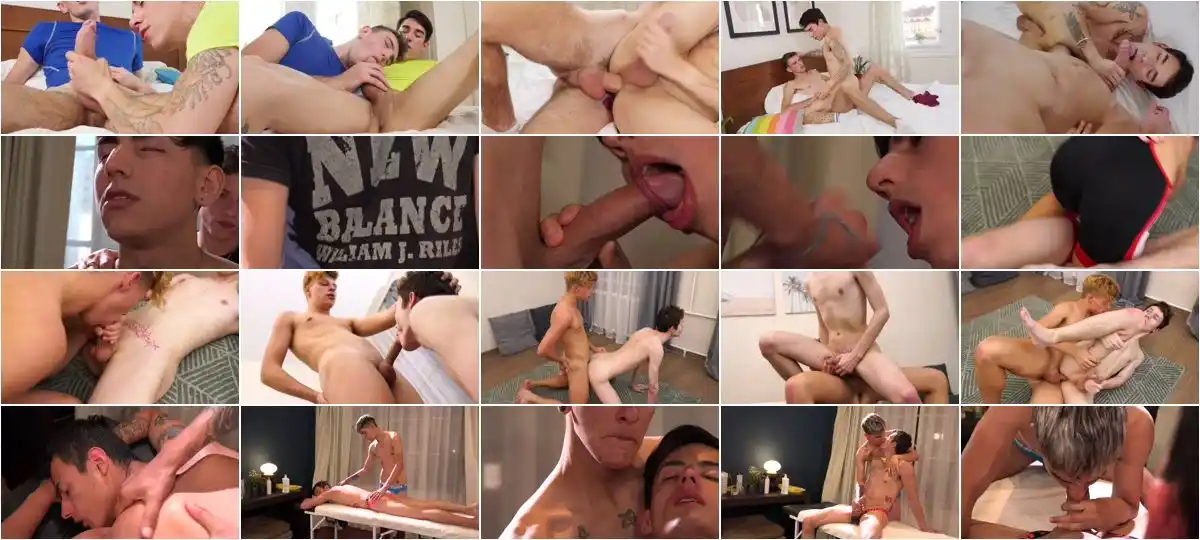 Description:
Ready to feed a twink hole? After their bike ride, Adam noticed a tear in Romans shorts, big enough to see his entire hairy taint and hole. Adam reached down, put his finger inside, and teased Romans ass. That made them both hard. It took nothing but a phone call for Jake to get Rene on his massage table. Rene stripped down and sat on the table so Jake could start on his shoulders. They were the first thing I needed to friction, but not the last. Eugene never asked to be on the wrestling team, but any sport where he could think about balls slapping against his face and ass, was good. Lucky for Eugene, Lecio thinks the same way. Slys so busy now that hes let his entire sex life go to shit and needs to get back on track fast. His stepbrother, Donnan, has been doing massage services for years. The type with a happy ending. Just what Sly needed.