Studio: Disruptive Films
Actors: Cadence Lux, Matthew Figata, Jesse Stone, Lucca Mazzi, Dakota Payne
Director: Steve Matts, Walden Woods
Running Time: 01:13:15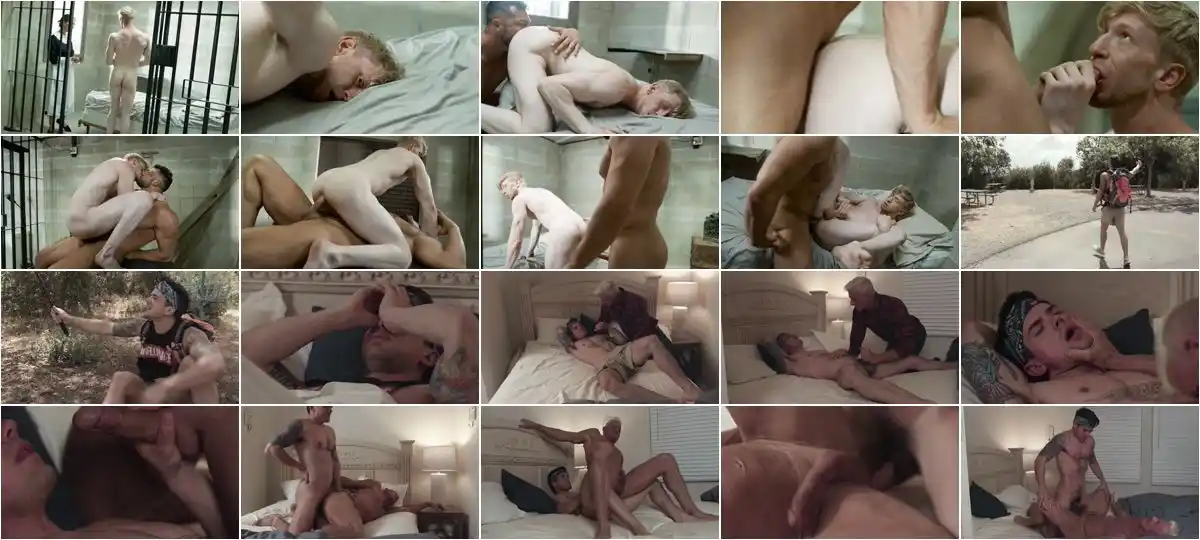 Description:
Thanks to a mysterious woman named Mary (Cadence Lux). Feral (Jesse Stone) and Wild (Lucca Mazzi) have spent their lives behind bars. Unaware of what could be beyond the walls of their prison. The two fuck as they're expected to, but the unexpected soon occurs. Altering the trajectory of Feral and Wild's lives forever.Influencer Kai Carson (Dakota Payne) gets in a freak accident after trying to film himself in a remote location. He discovers that he's been 'rescued' by an older recluse named Lester Guthrie (Matthew Figata). With his back sprained and no access to his phone. The social media star is completely dependent on the strange man to care for him. And he intends to… in every single way.