Studio: NakedSword
Actors: Cade Maddox, Pol Prince, Dean Young, Logan Moore, Andre Donovan, Dani Robles, Josh Moore, Sean Austin
Director: Marc MacNamara
Running Time: 02:01:20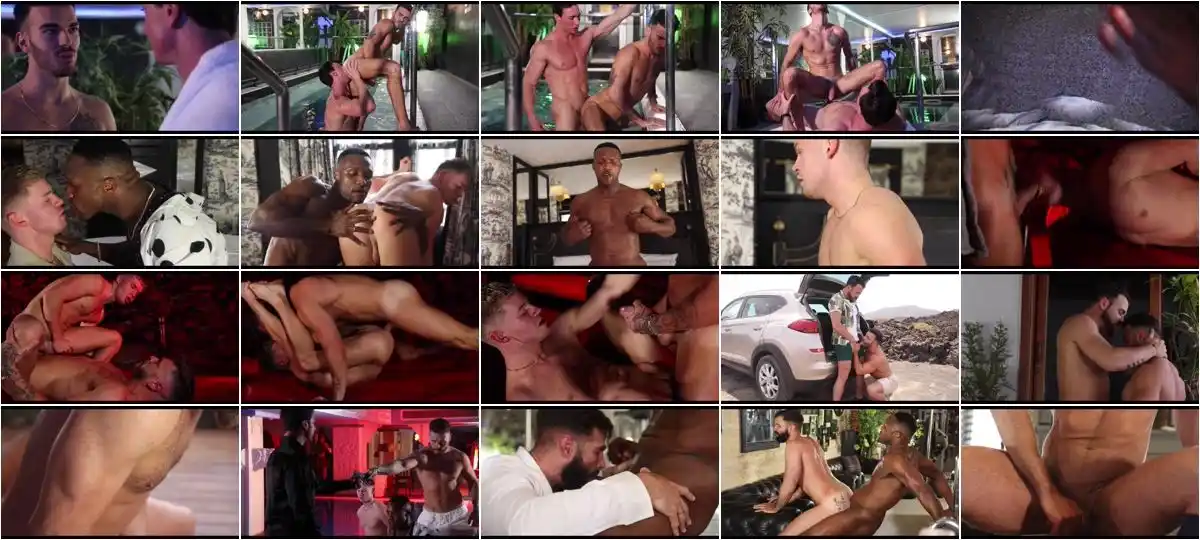 Description:
Fresh off his training to join an elite group of porn star secret agents, new recruit Andre Donovan is jetting off to France for his 'First Mission'. Directed by the award-winning Marc MacNamara and filmed on location in Paris and Lanzarote, this third installment of the 'The Swords' saga sees this Falcon | NakedSword Exclusive teaming up with a crew of international gay porn stars in an attempt to thwart Cade Maddox and Josh Moore as they gear up to distribute a life-threatening truth pill that transforms your everyday lies into a real-life truth. Deep in a Parisian bathhouse, Swords agent Pol Prince is the first to try and stop this evil plot but is quickly foiled when he comes face-to-face with Cade Maddox's talented tongue. Dean Young can't be seen in public with Andre Donovan for fear of their secret mission being blown, so as a cover for why Andre is in Paris, the twink suggests they film some fan content together. The impromptu hookup ends with Dean Young being taken by Josh Moore though and soon the young agent finds himself tied up and being fucked by his hung captor in the back room of a bathhouse. Over in Lanzarote, chemists Logan Moore and Sean Austin are supposed to be finalizing the formula for Cade Maddox's truth pill, but are instead taking a break with some roadside public play. As they fail to deliver the finalized pill on time, special agent Dani Robles teams up with Andre Donovan to stop Cade Maddox and Josh Moore from poisoning the world with this dangerous drug. Will these men stop these menacing schemes and dubious clan of bad guys? Will good prevail when this international showdown comes to an explosive faceoff? All will be revealed as Andre Donovan aligns himself with the world's top bareback agents to complete his very 'First Mission'!