Studio: Staxus
Actors: David Hollister, Mitto Miles, Jamie Calvin, Nick Fox, Goran Novicz
Director: John Smith
Running Time: 01:35:20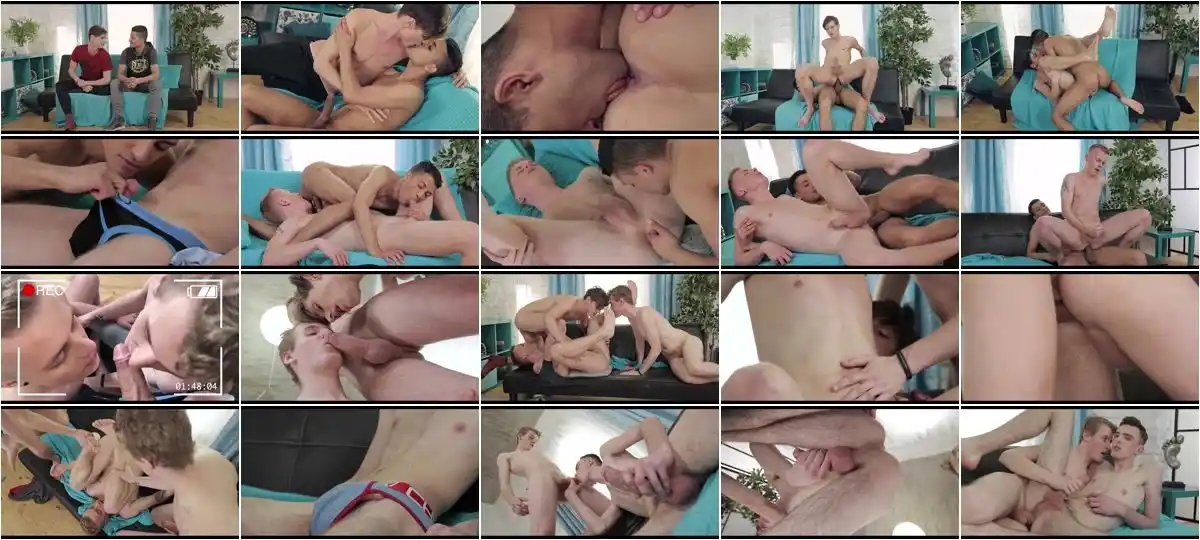 Description:
New boys always have lots of questions – it's only natural, after all – but rest assured young Mitto Miles is in safe hands with Staxus stalwart, David Hollister. In fact, David's only too willing and able to give our fresh-faced, dark-skinned newbie the kind of introduction to on-screen sex that he needs. Suffice it to say it's no time at all before both lads have their cocks out and are devouring every inch of rampant flesh on offer; before David succumbs to his usual temptation and plonks himself down on Mitto's lap to ride every inch of that thick, meaty member. Cue a fantastic no-holds-barred fuck-fest that sees our studio favourite stretched to the max; before he takes a full-on facial to leave him soaked and satisfied!