Studio: Active Duty
Actors: Brian Torrez, Zack Matthews, Ryan Jordan, Colton Phobos, Quentin Gainz, Allen Lucas, Ivan James, Dominic
Running Time: 02:34:23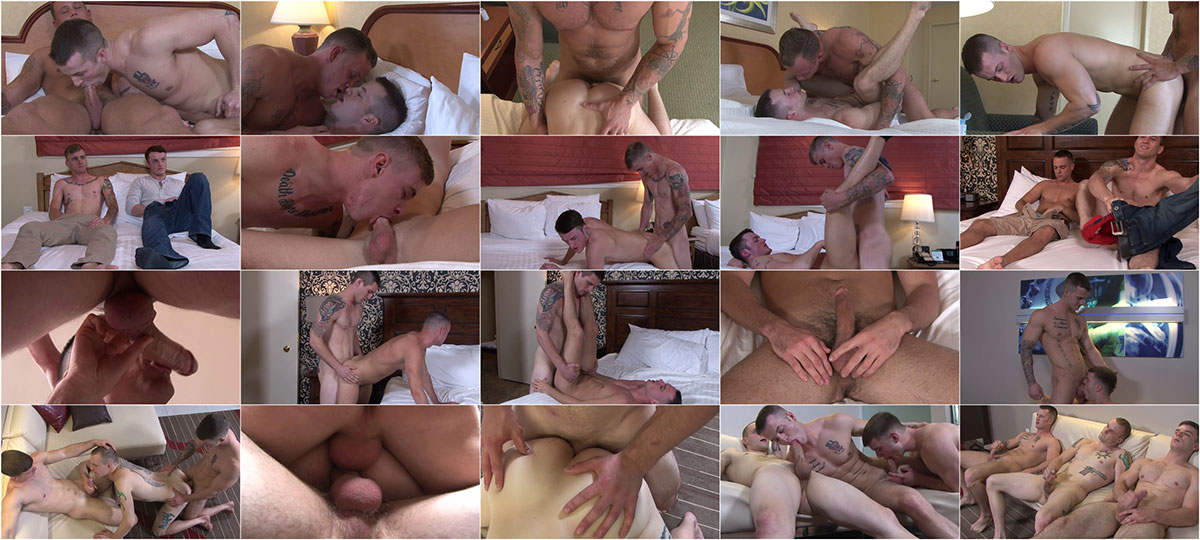 Description:
Once Claude gives the go-ahead, the boys spend a couple of minutes loosening up and fattening their cocks. As the clothes come off, Zack takes initiative and leans over for a mouthful of Quentin's beautiful dick. Ryan Jordan doesn't waste any time before returning the favor and pleasing Dominic's salami. He looks great taking in a nice, swollen dick. Ryan has one of those lean physiques that you know packs a lot of power along with the aesthetic appeal. Brian Torrez's butt is bubbly, tan, incredible. Allen Lucas goes face deep, letting his tongue explore the uncharted area. Once he gets that hole properly excited, he works to slide his still-throbbing cock into Brian's tight ass. As Quentin Gainz enjoys Ivan James' fat dong, Colton Phobos takes Quentin's hard cock nice 'n' deep. Things heat up even further and Ivan goes back to sucking Quentin and Colton wraps his soft mouth around Ivan's throbbing dick.