Studio: Raging Stallion Studios
Actors: Alex Mecum, Beau Butler, Cole Connor, Darenger McCarthy, Gabriel Clark, Markus Cage, Skyy Knox, Tony Dangelo, Travis Connor
Director: Iza Elle, Raph North
Running Time: 02:08:06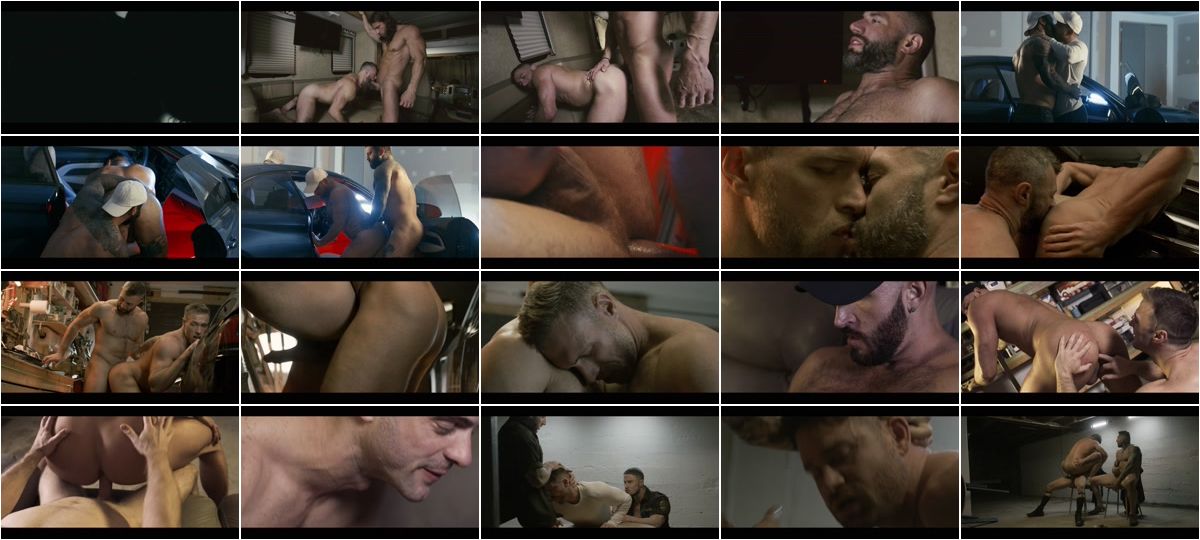 Description:
When the checkered flag has been waved, every driver knows that the best way to channel their raging, post-race adrenaline is by heading back to their garage and commanding their crew to 'Fuck Me Fast and Furious'. Driver Cole Connor just lost the most important race of his life, but muscular mechanic Darenger McCarthy can't figure out what went wrong with his car. Frustrated and ready to blow, the driver drags his auto tech into his RV where he strips down the 6'4" stud and drains his oversized cock. Still determined to figure out what happened to his prize ride, Cole Connor calls up retired racer Alex Mecum for help. It only takes a couple of minutes of convincing from Cole Connor's persuasive mouth until the former driver agrees to come out of retirement – but not before the muscle hunks finish their flip-fuck in the middle of the auto shop. On the other side of town, rival Markus Kage is celebrating his big with a bottle of champagne and a serving of Beau Butler's hairy cake. The bearded hunk bends his crew member over the seat of his racecar to rim and bareback his hole before both cross the finish line and smother Beau Butler's naked body in jizz. Mechanic Travis Connor is one of those boys who appreciates a fine body regardless of the make, so he immediately knows what to do with rival pretty boy Gabriel Clark and his hot cock when he catches him sabotaging his team's car. Now knowing the real reason he lost the race, Cole Connor challenges Beau Butler to a rematch, but everything goes wrong when the police show up. Officers Skyy Knox and Tony Dangelo take Beau Butler in for questioning, but quickly discover that while the tightlipped beefcake won't open his mouth to snitch on his crew, he will open up for their girthy cocks.