Studio: Southern Strokes
Actors: Caetano Silva, Swann Muller, Eugene Colt, Rimi Morty, Glenn Hut, Jan Blatnik, Sly Conan, Finn Harper
Running Time: 01:10:16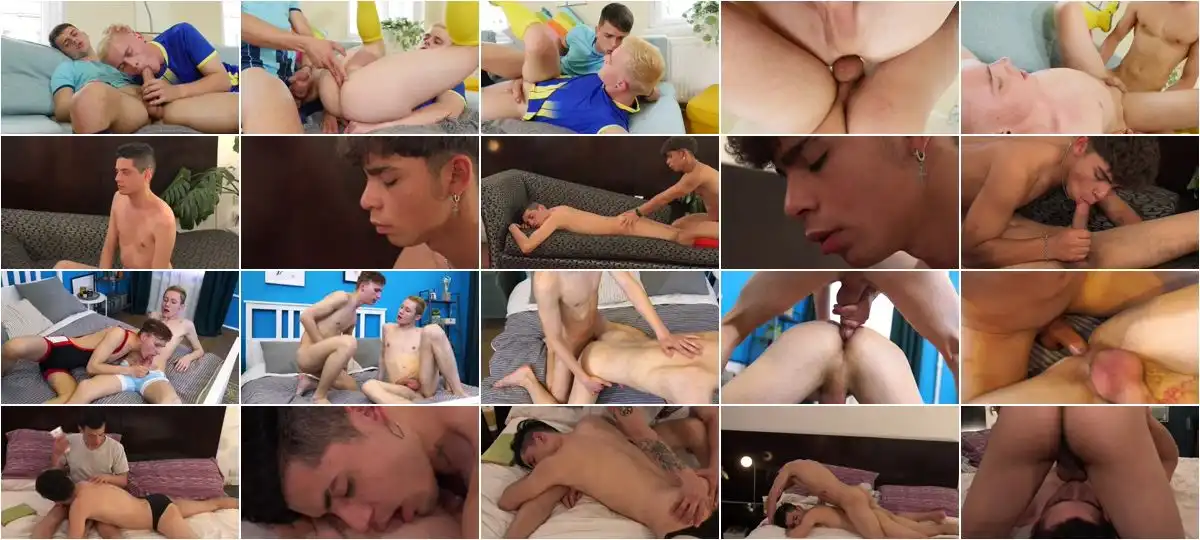 Description:
Jamie had been teasing Finn all day long while at soccer practice. He knows how much Finn wanted to fuck his ass. Well, today was the day. Glenn dropped by his stepbrother, Swann, place the other day. He was chilling on the couch in his undies when he stopped by. Theyve been very close their entire relationship, so when Glenn saw his shoulder was sore, he needed to help and knew just how. What would you do if your crush started stroking their cock on your bed after wrestling practice? Well, Eugene knew what he wanted to do. Hes just happy they were thinking the same thing. Sly was visiting his stepbrother, Caetano, last week. Its been about a month since they hung out, and that time away was too long. But thier way of hanging out is different from what most families would, and thats what makes their time together special.