Studio: Southern Strokes
Actors: Simon Best, Jeremy Robbins, Radek Cerveny, Curtis Cameron, Parker Allen, Aiden Ward, Tyler Tremallose, Jackson Reed
Running Time: 01:10:48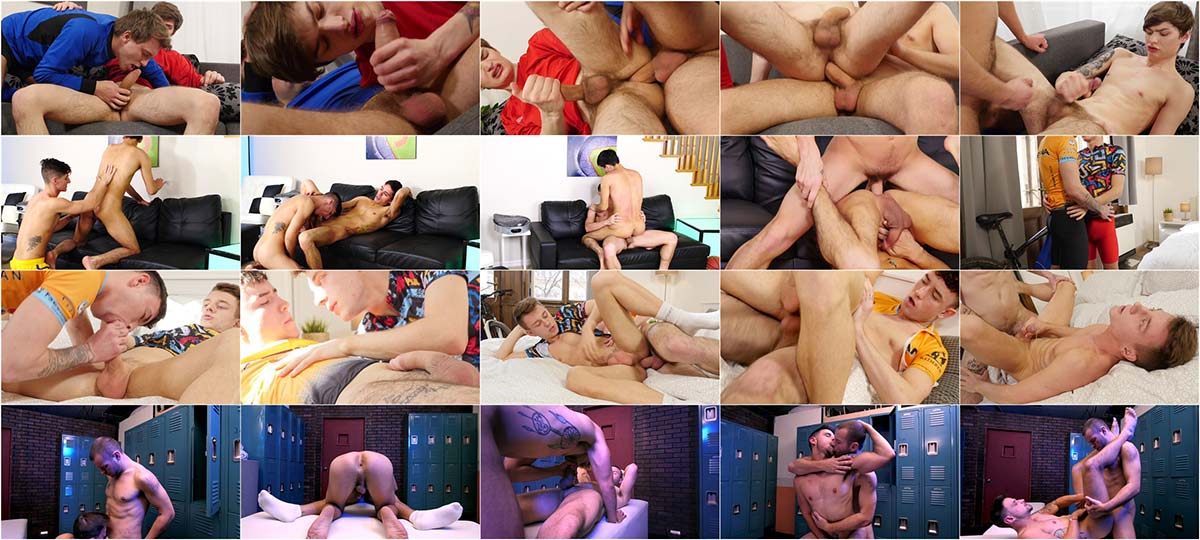 Description:
Watching twinks fuck is hot, especially these ones. Jeremy is trying hard to get his buddy Curtis to go outside and play soccer, but Curtis has Jeremy's cock on his mind and can't focus. Showing off tattoos is just the beginning when Aiden and Tyler get together for an interview about body modification. Lucky for us, both of them are ready to show how they take and give cock as well. Simon wants to take his bike out for a ride and invites Mark. But Mark tells him that the weather is awful, which makes him horny, and that he'd rather stay in and play. Parker and Jackson might not be members of a professional Greco-Roman wrestling team but, that doesn't stop them from getting sweaty and fucking just as rough. Grab your cock and enjoy.